Writers' Newsletter
Issue #187
October 2018
(Don't) Relax (Too Much)
By G. Miki Hayden
Instructor at Writer's Digest University online and private writing coach
firstwriter.com – Monday October 1, 2018
I told my friend about a grammatical glitch I found in Outside magazine:
A man came upon a dead bear cub and leaned over and touched it, but the bear had been electrocuted by a downed electrical wire, and the man, too, was zapped. (He lived but had terrible physical damage.) At any rate, the article said the bear had been laying on a live wire. Of course, obviously, the bear had been lying on the wire. (I tweeted the editor and was ignored—so much for the power of social media.)
My friend said, "The trend is to relax grammar so as not to be too stuffy."
Okay, maybe so, but not, I hope, in a national magazine.
Yes, I relax language, sometimes using "who" instead of "whom," when "whom" just sounds overly formal—and, oh, maybe I commit one or two other such deceits. But I can't advocate relaxing language to the extent of confusing two different verbs. Hmm. I don't think I'd call this a grammatical mistake—I'd call it language misuse. And I should have tweeted the copy editor, not the editor.
Sure, in writing fiction sometimes we represent ungrammatical character speech, but in doing so, we walk a pretty fine line. Because some relaxations can be taken as the author not knowing any better than the character might. And more often than not—and I've gone through literally thousands of pieces of newbie writing—that's the truth. The writer doesn't know any better than the character.
In making that kind of choice, we should either be more obvious, or find a workaround. Why? Because the pages first go to the agent or an editor and that person is judging the level of writer sophistication.
In producing nonfiction material, do not relax. (Even though I know, and have experienced, that a certain nonfiction copy editor will go through my articles and introduce hideous errors I'll have to correct in my galleys.)
So study up.
I love to give writing advice—and here's some for mystery (and other genre) writers: https://www.jpandadyson.com/books/writing_the_mystery.php. I won an award for this a few years back.
---
About the Author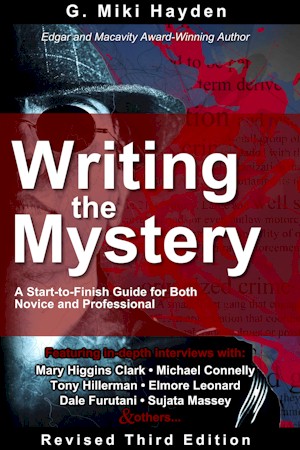 G. Miki Hayden is the author of the award-winning guide for mystery writers, Writing the Mystery: A Start-to-Finish Guide for Both Novice and Professional, available now from JP&A Dyson.
"Whatever your habitual errors are, punctuation, writing style, or even not understanding what the agents/editors are looking for, if you'd like to correct your flaws, take a class with me at Writer's Digest: https://www.writersonlineworkshops.com/. Or for some less-expensive guidance, you might want to download The Naked Writer for your Kindle at Amazon. Yes, I work with clients privately. Find me on Facebook."
G. Miki Hayden always has a new class starting at Writer's Digest. The feedback she gives is personal, thorough, and actionable.
https://www.facebook.com/GMikiH1/
Some of this month's news for writers from around the web.
Publisher warnings as cyber criminals attempt to pilfer manuscripts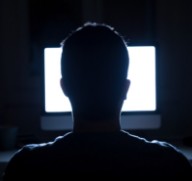 thebookseller.com – Friday October 12, 2018
A spate of global phishing scams attempting to access agencies' and publishers' manuscripts and other sensitive information prompted Penguin Random House (PRH) North America to issue an urgent warning to all staff as the Frankfurt Book Fair began.
The company sent an email to staff on Wednesday (10th October), when The Bookseller revealed scouting agency Eccles Fisher was hit by a phishing scam. Owner Catherine Eccles said someone was purporting to be her in emails and attempting to access manuscripts, authors' details and other confidential material. The PRH email was circulated with the subject line "Important: New Phishing Alert" and reads: "We have recently seen an increase in attempts to steal our manuscripts. This has occurred in multiple locations across the globe. The individuals attempting to access these manuscripts have a sophisticated understanding of our business. We need to protect ourselves from these threats."
3 Ways This Startup Aims To Democratize Book Publishing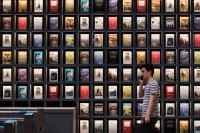 forbes.com – Thursday October 11, 2018
Time was, the publishing industry could claim a stable existence, safe within its leather-bound borders. If a publishing business was held and run by competent hands, it could typically expect a nice payoff from those gilded-edge pages. Over the past decade (or more), however, sales numbers have become increasingly unpredictable.
The merging of some traditional publishers and the shutting of doors by others has made becoming a debut author perceptibly less likely. Literary agents have more methods than ever for heaving even the most adventurous and resolute new author out the door — particularly if the author doesn't arrive on the agent's doorstep with an existing base of eager readers. What new and unaided author can show up with the needed number of followers in tow? I would guess the number may amount to about zero.
Writers' Handbook 2021 - Out Now!
Over 3,000 markets for writers
Includes literary agents, publishers, and magazines
40% cheaper than Writers' Market and over 50% cheaper than the Writers' & Artists' Yearbook
Available both in print and soon as an ebook
Sally Willcox Joins Paradigm As Literary Agent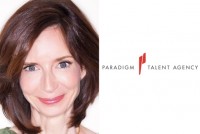 deadline.com – Wednesday October 10, 2018
Sally Willcox, the longtime CAA literary agent who most recently oversaw acquisition and development at Tobey Maguire's Material, has landed at Paradigm, the agency said Tuesday. She will oversee media rights and be based at the agency's Beverly Hills headquarters.
"Sally excels at discovering and developing intellectual property and it is her passion to find inspiring opportunities for her clients, making her the perfect person to drive and expand our media rights division," said Adam Kanter, co-head of Motion Picture Literary, and Andy Patman, co-head of Television Literary, in a release announcing the news.
A selection of the new listings added to firstwriter.com this month.
New Publisher Listing
firstwriter.com – Tuesday October 16, 2018
Publishes: Fiction; Nonfiction; Poetry;
Markets: Adult
Open to manuscripts in any genre that are at least 60 pages. Submit via website through online submission system. Free for those who have bought a book from the press, otherwise there is a submission fee.
New Magazine Listing
firstwriter.com – Tuesday October 9, 2018
Publishes: Essays; Fiction; Nonfiction; Poetry;
Areas include: Short Stories;
Markets: Adult;
Preferred styles: Literary
Publishes poetry, short stories, and essays by people who have had a personal experience with mental illness.
New Literary Agency Listing
firstwriter.com – Tuesday October 2, 2018
Handles: Fiction; Nonfiction
Areas: Autobiography; Biography; Culture; Fantasy; Historical; Horror; Humour; Literature; Music; Sci-Fi; Short Stories; Suspense; Thrillers
Markets: Adult; Youth
Treatments: Commercial; Literary; Mainstream
Send query by email with your manuscript attached as a .doc, .pdf, or .pages file. Put the word "query" in the subject line. No queries by phone. Response only if interested.
Some of this month's articles for writers from around the web.
How to write a novel by author & commissioning editor Phoebe Morgan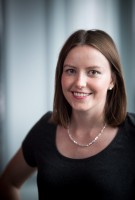 marieclaire.co.uk – Tuesday October 16, 2018
In the second instalment of our Writers Bloc series, we get the inside scoop on how to write a novel from commissioning editor and author, Phoebe Morgan
A commissioning editor by day and novelist by night, Phoebe Morgan is the author of The Doll House, published this month, and The Girl Next Door which is released in February 2019, both psychological thrillers. She is 28, and lives in Clapton, East London, with her boyfriend.
Why can't life begin after 40 for a writer?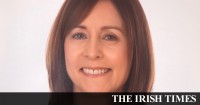 irishtimes.com – Friday October 12, 2018
Last year, at a writing festival in rural Ireland about 60 attendees sat listening to presentations from publishers and agents. It was the kind of segment that has been popular on the writing festival circuit for quite a while now. The attendees hear a lot of familiar advice from people in the industry, both domestic and overseas. And there are occasional insights into the metamorphic and precarious state of the publishing industry.
At this particular event, there was a lot of advice about presentation, synopses and introduction letters, how authors should market themselves and their books, and the common mistakes made by aspiring novelists.
How Do You Write A Short Story? 11 Easy Tips For Writing Your First One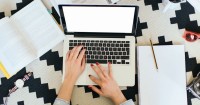 bustle.com – Wednesday October 3, 2018
Today's the day. It's happening. You've decided to write your first short story. Maybe this story idea has been kicking around your head for the last 10 years, or maybe you just googled a list of writing prompts and want to give one a whirl. Perhaps you're an accomplished essayist looking to try fiction on for size, or it's possible that you've never written anything in your life outside of school assignments and Instagram captions. Whatever your level of writing expertise, you are perfectly qualified to write a short story. All you strictly need is willpower, paper, and a large cup of coffee. But here are a few extra tips to get you started, because staring at that empty page is the absolute hardest part.
First things first, though: what exactly is a short story? Typically, a short story is defined as a work of fiction between 1,500 and 5,000 words (although 5,000 is a bit long for some publications). Under 1,500 words is considered flash fiction, and under 350 words is sometimes called micro fiction. You don't have to start with a specific word count in mind, but make your peace with the fact that you probably won't have time for those twenty pages of exposition up top. If you want to write a true short story, then here are some suggestions for nailing both the "short" and the "story" aspects:
Information about this newsletter and the firstwriter.com site.
Resources for writers
Go to firstwriter.com for the following invaluable resources for writers:
Advertise
To advertise on this newsletter for as little as $30 / £20 click here
Submit
To submit articles, news items, press releases, or any other items of interest to writers, click here
This newsletter has been compiled by firstwriter.com and is protected by copyright. It may not be copied, forwarded, or otherwise distributed in whole or in part without firstwriter.com's written consent.
While every effort is made to ensure that all information contained within this newsletter is accurate, readers are reminded that this information is provided only as a list of potential leads that the reader should follow up with his or her own investigations. Unless otherwise stated, firstwriter.com is not associated with and does not endorse, recommend, or provide any assurances relating to any of the organisations, events, persons or promotions contained within this newsletter, and cannot be held responsible for any loss incurred due to actions taken in relation to information provided. Inclusion does not constitute recommendation.
Please do not reply to this email. The address from which this has been sent is not capable of receiving emails and sending an email to it may cause your subscription to stop. If you have any queries or require any assistance please contact us by going to https://www.firstwriter.com/contact_us.shtml
© firstwriter.com 2018