Writers' Newsletter
Issue #186
September 2018
Writers' Handbook 2019 now available as an ebook
firstwriter.com – Tuesday September 25, 2018
Following last month's release of the print edition of firstwriter.com's 2019 edition of its Writers' Handbook, the digital editions are now also available from various outlets around the world. These include:
The iBooks version should also be available in the coming days.
For the full and up-to-date buying options available for both the print and digital editions, see the JP&A Dyson website by clicking here.
Order your copy now to get access to full contact details for over 1,300 literary agencies, book publishers, and magazines, as well as free access to the firstwriter.com website, with over 4,000 markets for your writing, including over a hundred constantly changing competitions.
Some of this month's news for writers from around the web.
FutureBook teams with The Pigeonhole for writing competition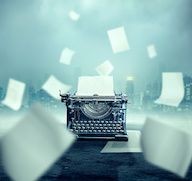 thebookseller.com – Friday September 21, 2018
FutureBook is partnering with social reading app The Pigeonhole to run a short story competition exploring the future of the book. The winning author is to be hosted at the FutureBook Conference, 30th November.
Judges will be Molly Flatt, author and associate editor of FutureBook; Anna Jean Hughes, founder of The Pigeonhole; and Tom Hunter, director of the Arthur C.Clarke Award for Science Fiction.
Writers' Handbook 2021 - Out Now!
Over 3,000 markets for writers
Includes literary agents, publishers, and magazines
40% cheaper than Writers' Market and over 50% cheaper than the Writers' & Artists' Yearbook
Available both in print and as an ebook
Kaplan Stahler Agency Names Cindy Mintz Head of TV Literary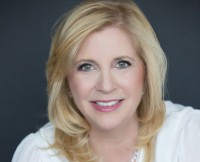 deadline.com – Saturday September 15, 2018
Kaplan Stahler's Cindy Mintz has been named head of TV Literary at the boutique agency. In her new role, Mintz will oversee a department of five agents.
Mintz joined Kaplan Stahler in 2013 after a brief stint at Abrams Artists Agency, where she was instrumental in launching their TV literary department. Prior to Abrams, she spent 15 years as a TV packaging agent at ICM Partners.
Meet the upstart publishers taking a chance on print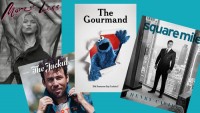 ft.com – Thursday September 13, 2018
Walk into the newsagent in London's upmarket Selfridges department store or the bookshop at the Tate Modern art gallery, and you will find row after row of independent consumer magazines, often with hefty cover prices. As traditional print magazines battle with declining advertising revenues and struggle with the rise of digital publishing, a shift is happening in the niche independent publishing sector. From The Gourmand, a journal about food and culture, to The Jackal, a men's luxury lifestyle magazine, a raft of start-ups are venturing into print.
A selection of the new listings added to firstwriter.com this month.
New Publisher Listing
firstwriter.com – Wednesday September 19, 2018
Publishes: Fiction; Nonfiction; Poetry;
Areas include: Adventure; Biography; Crime; Fantasy; Historical; Nature; Politics; Romance; Science; Sci-Fi; Self-Help; Thrillers;
Markets: Children's; Youth;
Preferred styles: Commercial; Contemporary; Literary; Mainstream
Accepts submissions for science fiction and fantasy direct from authors. Submissions in all other areas must come via a literary agent.
New Literary Agency Listing
firstwriter.com – Tuesday September 18, 2018
Handles: Fiction; Nonfiction
Areas: Autobiography; Biography; Business; Culture; Current Affairs; Health; Historical; Lifestyle; Psychology; Sociology; Sport; Technology; Women's Interests
Markets: Adult
Treatments: Literary
Send query by email only. Include "QUERY" in the subject line, and a one-page query letter, which identifies the category of your work, the title, the word count, and provides a brief overview of your project, credentials and previous publishing history, if any. Complete book proposals on request only.
New Magazine Listing
firstwriter.com – Monday September 17, 2018
Publishes: Essays; Interviews; Nonfiction; Poetry; Reviews;
Areas include: Literature;
Markets: Adult;
Preferred styles: Contemporary; Literary
Publishes poetry and literary prose. No previously published material. Send up to five poems or a piece of prose via online submission system ($3 charge) or by post with SASE. Accepts simultaneous submissions if notice of acceptance elsewhere is given. Six month response time.
Some of this month's articles for writers from around the web.
How to write a killer crime novel, by Val McDermid (who's sold 15 million of her own)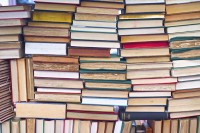 marieclaire.co.uk – Tuesday September 25, 2018
For the first in our new Writers Bloc series, prolific crime writer Val McDermid tells Charlotte Philby the secret to writing 32 books in as many years
Val McDermid is the multi award-winning author of 32 crime novels, which have sold more than 15 million copies worldwide and been translated into 40 languages. She is married to the professor Jo Sharp, and has a teenage son. McDermid divides her time between Cheshire and Edinburgh. Her latest novel Broken Ground is published by Little Brown (£18.99)
You've written 32 books in as many years with no signs of abating, and had your work adapted for TV. What are the most important lessons you've learnt about successfully drawing readers into the worlds you create?
$400M Fiction Giant Wattpad Wants To Be Your Literary Agent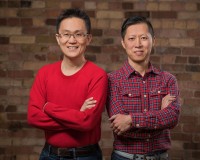 forbes.com – Monday September 24, 2018
It took a less than an hour in 2013 for Anna Todd to change her life. The Army wife and part-time babysitter had spent a lot of time reading fan fiction, stories by amateur writers about existing fictional universes and real-life celebrities. So her erotic tale about Tessa and Hardin—a wholesome college freshman and a tattooed bad boy who is a thinly veiled stand-in for singer Harry Styles—came together quickly when she sat down to type the first chapter of After on her phone. Todd posted it to Wattpad, one of the world's largest destinations for online reading and writing.
The Writing Dead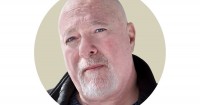 nytimes.com – Friday September 21, 2018
The mystery novelist Reed Farrel Coleman was watching TV in May 2013 when his agent called and asked him, "How would you like to be Robert B. Parker?"
"It took me about a nanosecond to say yes," Coleman wrote on his website. "We all dream about unexpected magical moments — chance encounters, phone calls, emails — that will transform us, but do we ever believe they will happen?"
These days, when a popular author dies, financially savvy heirs often commission someone to keep writing his or her books. (There's even a term for this: "continuation literature.") Sophie Hannah writes Agatha Christie novels; David Lagercrantz channels Stieg Larsson; Anthony Horowitz has taken on Ian Fleming. That's what Robert B. Parker's family decided to do when the crime novelist died in 2010. "Spenser was a cash cow," Parker's wife, Joan, told The Boston Globe in 2012, referring to her husband's most beloved character, a Boston private eye. "And we felt that Bob would want to see Spenser live on." In 2011, they hired Ace Atkins to write more Spenser novels, and in 2013 they asked Coleman to take on a different series, the one starring the Massachusetts cop Jesse Stone.
For Coleman, saying yes was the easy part. "It's one thing to be offered to step into a great man's shoes. It is quite another to stare at the blank screen and figure out what to do," he says ruefully. So he called Atkins. "He gave me some tips on how my life was about to change," Coleman says. "He suggested that I never go to the fan sites. Of course, that was the first thing I did."
Information about this newsletter and the firstwriter.com site.
Resources for writers
Go to firstwriter.com for the following invaluable resources for writers:
Advertise
To advertise on this newsletter for as little as $30 / £20 click here
Submit
To submit articles, news items, press releases, or any other items of interest to writers, click here
This newsletter has been compiled by firstwriter.com and is protected by copyright. It may not be copied, forwarded, or otherwise distributed in whole or in part without firstwriter.com's written consent.
While every effort is made to ensure that all information contained within this newsletter is accurate, readers are reminded that this information is provided only as a list of potential leads that the reader should follow up with his or her own investigations. Unless otherwise stated, firstwriter.com is not associated with and does not endorse, recommend, or provide any assurances relating to any of the organisations, events, persons or promotions contained within this newsletter, and cannot be held responsible for any loss incurred due to actions taken in relation to information provided. Inclusion does not constitute recommendation.
Please do not reply to this email. The address from which this has been sent is not capable of receiving emails and sending an email to it may cause your subscription to stop. If you have any queries or require any assistance please contact us by going to https://www.firstwriter.com/contact_us.shtml
© firstwriter.com 2018