Writers' Newsletter
Issue #184
July 2018
New edition of award-winning mystery writing guide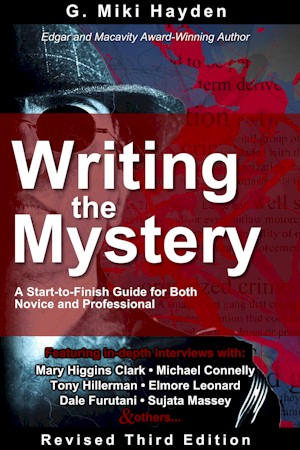 firstwriter.com – Wednesday July 18, 2018
A new, revised edition of G. Miki Hayden's award-winning guide for mystery writers has just been released, and is now available to buy both in print and as an ebook.
G. Miki Hayden is a long-time member and former board member of Mystery Writers of America, and regularly teaches a mystery writing workshop (and other courses) at Writer's Digest online university. This third edition of her book, Writing the Mystery: A Start-to-Finish Guide for Both Novice and Professional, provides invaluable step-by-step advice on shaping plots, developing characters, and creating a fast-paced and compelling mystery for the modern market. It includes practical exercises, guidance on how to approach agents and publishers and get your novel to market, and a whole new section on the self-publishing phenomenon that has exploded since the publication of the first edition.
Hayden also offers tips and advice from some of the biggest names in modern mystery, through interviews with such renowned authors as Mary Higgins Clark, Tony Hillerman, Rick Riordan, and others.
Writing the Mystery has been nominated for an Agatha Award and an Anthony Award, and is a winner of the Macavity Award for Best Nonfiction.
"It's important for any author to make an investment in themselves by buying books on writing. For the aspiring mystery author, Hayden's book is the logical first investment because it introduces you to the full scope of the mystery world."
~ Dale Furutani, LA Times Bestseller
For more details, or to purchase your copy of the new third edition, go to https://www.jpandadyson.com/books/writing_the_mystery.php
Some of this month's news for writers from around the web.
Tor.com Publishing Opens to Novella Submissions

locusmag.com – Wednesday June 27, 2018
Tor.com Publishing will open to novella submissions for two weeks beginning July 30, 2018.
Writers' Handbook 2021 - Out Now!
Over 3,000 markets for writers
Includes literary agents, publishers, and magazines
40% cheaper than Writers' Market and over 50% cheaper than the Writers' & Artists' Yearbook
Available both in print and soon as an ebook
Robertson to leave Faber to start new literary agency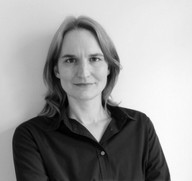 thebookseller.com – Friday July 20, 2018
Charlotte Robertson, sales and marketing director and paperback publisher at Faber, is to leave the company to become managing director of a new literary agency in association with Arlington Management.
Robertson will leave the company at the end of the year and start her own literary agency with Arlington Management, a talent agency which represents people such as Kirstie Allsopp and Ben Fogle. Faber will announce plans regarding the appointment of a successor in due course.
Writers, Editors, Illustrators, Publishers aim to create a book in 8 hours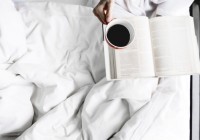 jpost.com – Wednesday July 18, 2018
How long does it take to create a book from start to finish? For 44 authors, 33 illustrators and 29 editors, publishers and marketers gathering in Jerusalem Thursday night, they're hoping the answer is eight hours.

The project, being hosted at the JVP Media Quarter, is the brainchild of tech entrepreneur Uriel Shuraki.
"Writing a book usually takes months or years," Shuraki told The Jerusalem Post on Wednesday. "And I decided to do it in one day – in eight hours, the length of a normal working day."
A selection of the new listings added to firstwriter.com this month.
New Magazine Listing
firstwriter.com – Thursday July 19, 2018
Publishes: Fiction; Poetry; Reviews;
Areas include: Short Stories; Sport;
Markets: Adult;
Preferred styles: Literary
Literary baseball magazine, publishing poems, fiction, prose, art, and book reviews relating to baseball. Potential contributors must publish a sample copy ($6) before submitting. See website for full guidelines.
New Publisher Listing
firstwriter.com – Monday July 16, 2018
Publishes: Fiction; Nonfiction; Poetry; Reference;
Areas include: Adventure; Autobiography; Biography; Business; Cookery; Crafts; Crime; Entertainment; Fantasy; Film; Health; Hobbies; How-to; Humour; Leisure; Lifestyle; Mystery; Nature; Psychology; Romance; Science; Self-Help; Short Stories; Technology; Thrillers; Women's Interests;
Markets: Academic; Adult; Children's; Family; Professional; Youth;
Preferred styles: Contemporary; In-depth; Light; Literary; Mainstream; Niche; Popular; Positive; Progressive; Satirical; Traditional
We are passionate about writing. We are excited about books.

We (initially) are here for women; women with finished manuscripts. A nautical theme is our favourite but we are keen to read any adventure/travel/inspirational story - fiction or nonfiction. Technical books are also invited. We have a team with vast experience in all aspects of boating - professionally and recreationally.

Read our FAQ on our website.
New Magazine Listing
firstwriter.com – Friday July 13, 2018
Publishes: Essays; Fiction; Nonfiction; Poetry;
Areas include: Arts; Culture; Short Stories; Women's Interests;
Markets: Adult
Multicultural lesbian literary and art journal. Material may be in any style or form, or combination of forms. Submit five poems, two short stories or essays, OR one longer piece of up to 5,000 words, via online submission system.
Some of this month's articles for writers from around the web.
How to write your first novel, according to experts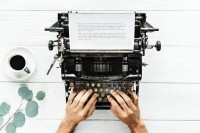 standard.co.uk – Friday July 20, 2018
Everyone's got a novel inside them, right? According to Richard Skinner, director of the fiction programme at the highly-esteemed Faber Academy, and author of one of several new books offering advice to aspiring novelists, while this may be true, "very few manage to arrange themselves and their lives well enough to get it out".
Thank goodness for that, judging from the mountains of novels that do get written, mostly rather badly, which daily arrive at literary editors' offices by the sackload. If ever there was a good reason to keep it inside you forever, a week spent watching how ruthlessly we dispatch books like so much waste paper should do the trick.
But that's not the prevailing wisdom. Nowadays, even if mainstream publishers reject your manuscript, you can still be a novelist, thanks to the proliferation of self-publishing companies and creative writing courses, both booming businesses.
How to hook time-poor readers: 16 tips for publishers, booksellers and authors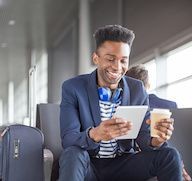 thebookseller.com – Wednesday July 18, 2018
I'm a mom of four kids, and a book lover. These two facts don't typically mesh too well. For years, the only time I could find to read was when I finally crawled, exhausted, under my covers at night. It would sometimes take months for me to get through even a short, mindless read. Many nights I'd have to backtrack a few pages because I couldn't even remember what I'd read in my half-dazed, zonked state the night before. Short chapters were my savior.
It got to the point where I felt guilty buying books because I would never get through any of them. My book-buying slowed down, despite my interest in new releases. I felt like a book failure! In my most stressed out, time-short kid-raising moments, I needed to escape into someone else's story more than ever, yet couldn't figure out when and how to do it, or even what to read. And in today's frantic, information-overloaded world, I don't think this issue is restricted to moms.
Writing about pop music is a novelist's worst nightmare – and I should know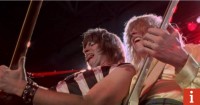 inews.co.uk – Tuesday July 17, 2018
For a writer in hot pursuit of that eye-catching new direction, there are not many greater challenges than the world of popular music. In fact, it isn't going too far to say that from whichever historical vantage point you aim to examine the shambling behemoth of contemporary music, pop is both a novelist's dream and a novelist's nightmare: crammed with ready-made material, larger than-life characters, lurking tragedy and flagrant excess, yet simultaneously awash with protocols, jargon and technical detail that most newcomers to the scene will struggle to comprehend.
And then – even more problematic for an art-form that prefers solid subjects, where it can hunker down and modestly establish itself – there is pop's built-in ephemerality, the suspicion that last year's top ten smash will very likely be this year's bargain bin-filler, the thought of an industry which is changing so rapidly that the whole edifice threatens to dissolve beneath the onlooker's gaze. For the fan of the three-minute single, pop's oddly provisional quality is part of its charm.
Information about this newsletter and the firstwriter.com site.
Resources for writers
Go to firstwriter.com for the following invaluable resources for writers:
Advertise
To advertise on this newsletter for as little as $30 / £20 click here
Submit
To submit articles, news items, press releases, or any other items of interest to writers, click here
This newsletter has been compiled by firstwriter.com and is protected by copyright. It may not be copied, forwarded, or otherwise distributed in whole or in part without firstwriter.com's written consent.
While every effort is made to ensure that all information contained within this newsletter is accurate, readers are reminded that this information is provided only as a list of potential leads that the reader should follow up with his or her own investigations. Unless otherwise stated, firstwriter.com is not associated with and does not endorse, recommend, or provide any assurances relating to any of the organisations, events, persons or promotions contained within this newsletter, and cannot be held responsible for any loss incurred due to actions taken in relation to information provided. Inclusion does not constitute recommendation.
Please do not reply to this email. The address from which this has been sent is not capable of receiving emails and sending an email to it may cause your subscription to stop. If you have any queries or require any assistance please contact us by going to https://www.firstwriter.com/contact_us.shtml
© firstwriter.com 2018