Writers' Newsletter
Issue #183
June 2018
Some of this month's news for writers from around the web.
B&N to Create Kids' Graphic Novel Sections in All Its Stores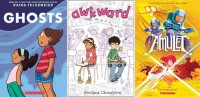 publishersweekly.com – Tuesday June 26, 2018
In the latest example of the growing popularity of the graphic novel category, Barnes & Noble announced plans to create dedicated sections for middle grade (ages 7–12) graphic novels in all of its stores beginning in June.
The new kids' graphic novel sections will collect more than 250 book format comics titles aimed at children and preteens in one central location in each B&N store. The new sections will be labeled with "graphic novel" signage and will be located adjacent to the Young Readers areas in each store's children's dept.
Writing agencies gear up for National Writing Day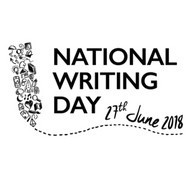 thebookseller.com – Monday June 25, 2018
More than 35 writing agencies are coming together for this year's National Writing Day, which will take place on Wednesday (27th June).
Author William Fiennes, who is co-ordinating the day, said there were "too many events to count" this year, with scheduled highlights including a workshop with writer Sabrina Mahfouz in London, a Twitter Q&A with Jed Mercurio on the BBC website Writers Room, and a poetry workshop with Polly Atkin in Cumbria.
National Writing Day is an annual celebration designed to inspire people across the UK to get writing and grew out of Fiennes' experience with First Story, the charity he set up with Katie Waldegrave.
Writers' Handbook 2021 - Out Now!
Over 3,000 markets for writers
Includes literary agents, publishers, and magazines
40% cheaper than Writers' Market and over 50% cheaper than the Writers' & Artists' Yearbook
Available both in print and soon as an ebook
'The Spotify for Books' hasn't worked yet. Here's why.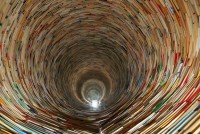 thebookseller.com – Monday June 18, 2018
No term garners more collective trepidation from the publishing industry than 'the Spotify for Books'. From Oyster to Scribd, and Flooved to Entitle, countless outfits have professed to be on the brink of disrupting the world of books. So why have none achieved the runaway success of Spotify? Is the publishing industry fundamentally unsuitable to a model of unlimited consumption? Many would have you believe so. In reality, whilst the term has inevitably been overused, it has also been misused. This has paved the way for widespread confusion regarding business models and in many cases, unnecessary reticence from publishers.
We now live in a world increasingly skewed towards models of access over ownership. Blame the millennials if you must, but the reality is that we largely don't actually need to own content that we consume either partially or fleetingly. And therein lies half of the explanation - the model just doesn't work for books that are voraciously read cover-to-cover. In short, the Spotify model is less suitable for trade publishing. A bold statement, certainly, but one that has been shown to be true time and again.
A selection of the new listings added to firstwriter.com this month.
New Literary Agency Listing
firstwriter.com – Monday June 4, 2018
Handles: Fiction
Areas include: Fantasy; Historical; Horror; Mystery; Romance; Sci-Fi; Thrillers; Women's Interests
Markets: Adult; Children's; Youth
Welcomes queries from both published and unpublished writers. Particularly interested in upmarket women's fiction, fantasy, romance, and thrillers. No christian, comedy, humour, comics, graphic novels, erotica, poetry, puzzles, games, picture books, early readers, middle grade, new adult, stage plays, or screenplays. Submit query via form on website.
New Magazine Listing
firstwriter.com – Friday June 15, 2018
Publishes: Articles; Features; Fiction; Poetry; Reviews;
Areas include: Arts; Beauty and Fashion; Culture; Entertainment; Hobbies; How-to; Humour; Romance; Short Stories; Spiritual; Women's Interests;
Markets: Family;
Preferred styles: Positive
Provides a collaborative platform for art, encouragement and enjoying life. Our target audience is Women in all walks of life seeking to connect with others, share stories and laugh.
New Publisher Listing
firstwriter.com – Friday June 8, 2018
Publishes: Fiction; Nonfiction
Areas include: Autobiography; Crime; Drama
Markets: Adult
Accepts submissions from new and existing authors for fiction and nonfiction. Interested in real life, memoir, crime, passion, and human drama. Approach using online form on website or by post, including three draft chapters, the genre of your book, and your target market. See website for more details.
Some of this month's articles for writers from around the web.
Lionel Shriver and the rigging of the book market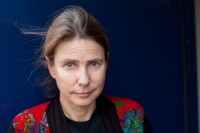 usa.spectator.co.uk – Saturday June 16, 2018
Should the arts reflect the demographic make-up of their society, and be subject to quotas and affirmative action, in the name of diversity? Or should they be exempt from the imposition of quotas, as a meritocracy in which the only affirmative action is the one that recognises talent? This, I reckon, is the question at the heart of this week's media case, The People (on Twitter) versus Lionel Shriver.
How To Write A Novel: Tips From Across The Literary Sphere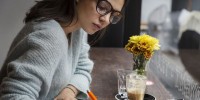 elle.com – Friday June 15, 2018
Who hasn't wistfully stared out of a train window, engrossed in a deep, perfectly soundtracked moment, and thought to themselves, "I think I've got a book in me"?
The trouble is, putting pen to paper is notoriously much harder than simply revelling in a cinematic moment during your daily commute.
Whether it's writer's block, a serious problem with procrastination, or not knowing what to do with your finished manuscript, ELLE invited some of publishing's most exciting names to discuss how to write the book in you, and then get it published.
Morality clauses: are publishers right to police writers?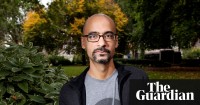 theguardian.com – Wednesday June 13, 2018
Offensive opinions. Bullying. Sexual misconduct. As the literary world is rocked by scandal US publishers are asking authors to sign contracts with 'morality clauses'. Are they really the answer?
When the American Libraries Association awards its Andrew Carnegie medals in New Orleans later this month, there will be no winner for excellence in non-fiction. Sherman Alexie, the poet and novelist who was due to receive it for a memoir, You Don't Have to Say You Love Me, has declined the award following allegations of sexual harassment.
Last month, the novelist Junot Díaz withdrew from the Sydney writers' festival and from chairing the Pulitzer prize board after being confronted by his own accusers. As the allegations swept through social media, another writer, Mary Karr, joined the fray, tweeting of her distress that her testimony to DT Max, the biographer of her one-time partner David Foster Wallace, about Foster Wallace's abusive behaviour had been marginalised. "Deeply saddened by the allegations against #JunotDiaz & I support every woman brave enough to speak. The violence #DavidFosterWallace inflicted on me as a single mom was ignored by his biographer & @NewYorker as 'alleged' despite my having letters in his hand," she wrote.
Information about this newsletter and the firstwriter.com site.
Resources for writers
Go to firstwriter.com for the following invaluable resources for writers:
Advertise
To advertise on this newsletter for as little as $30 / £20 click here
Submit
To submit articles, news items, press releases, or any other items of interest to writers, click here
This newsletter has been compiled by firstwriter.com and is protected by copyright. It may not be copied, forwarded, or otherwise distributed in whole or in part without firstwriter.com's written consent.
While every effort is made to ensure that all information contained within this newsletter is accurate, readers are reminded that this information is provided only as a list of potential leads that the reader should follow up with his or her own investigations. Unless otherwise stated, firstwriter.com is not associated with and does not endorse, recommend, or provide any assurances relating to any of the organisations, events, persons or promotions contained within this newsletter, and cannot be held responsible for any loss incurred due to actions taken in relation to information provided. Inclusion does not constitute recommendation.
Please do not reply to this email. The address from which this has been sent is not capable of receiving emails and sending an email to it may cause your subscription to stop. If you have any queries or require any assistance please contact us by going to https://www.firstwriter.com/contact_us.shtml
© firstwriter.com 2018