Writers' Newsletter
Issue #174
September 2017
Thirteenth short story contest winners announced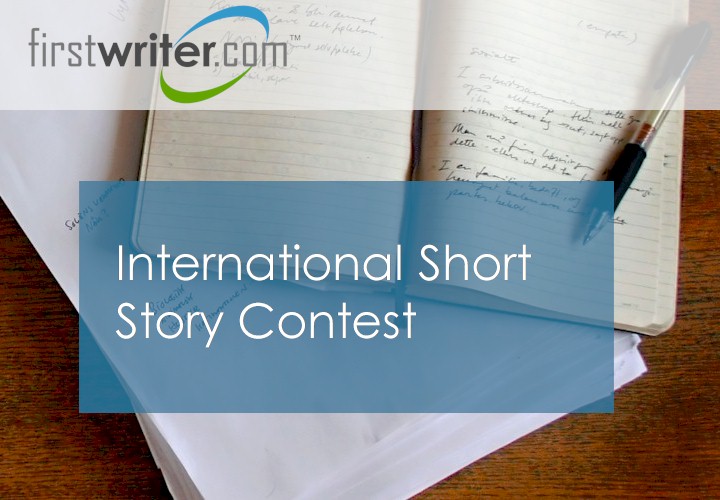 firstwriter.com – Thursday August 31, 2017
After much deliberation, firstwriter.com is pleased to announce the winners and special commendations of its Thirteenth International Short Story Contest, which opened in May 2016 and closed on May 1, 2017.
Niamh MacCabe of Fivemilebourne, Ireland, has been chosen as the winner of the competition with the short story "Nobody Knows the Shivering Stars", and wins £200.
Born in Dublin, Niamh grew up in Paris, in north-west Ireland, and in Washington DC, where she graduated as a visual artist from the Corcoran School of Art. She worked in the Animated Film industry, returning to rural Ireland to raise her children. She began writing in 2014.
Twitter @Niamh MacCabe
The winning story can be read online at https://www.firstwriter.com/competitions/short_story_contest/winners/13thstory.shtml, and will also be published alongside all ten special commendations in the final issue of firstwriter.magazine, due to be published in Winter 2017/18.
The ten special commendations were awarded to the following entries (in no particular order):
Keith D. Willey, United Kingdom, "Street dog";
Veronica Sims, United Kingdom, "Balderdash";
Jonathan Shamir, United Kingdom, "Cloud";
Catherine S. Griffin, United Kingdom, "Delivery";
Petra McQueen, United Kingdom, "The Alienist";
Sheila Corbishley, United Kingdom, "The Brothers o'Malley";
Rachel McHale, United Kingdom, "Ward 13";
Andrew Johnston, United Kingdom, "'If You Could Have'";
Sam Palmer, United Kingdom, "Flat Land";
Alexandra Reza, United Kingdom, "Elizabeth James".
This competition will be the last to be run directly by firstwriter.com, but you can continue to find competitions into which to enter your fiction and poetry in our continuously updated database of competitions at https://www.firstwriter.com/competitions/
firstwriter.magazine Issue 31: Summer 2017
firstwriter.com – Monday August 28, 2017
firstwriter.com has just announced the launch of the penultimate issue of its long-running literary journal, firstwriter.magazine.
firstwriter.magazine has been published twice a year since 2002, making it probably one of the longest-running online journals on the internet. This 31st issue features the usual mix of quality fiction and poetry from around the world, plus the first chance to see not just the winning story from the Fifteenth International Poetry Competition, but also all ten Special Commendations. You can view the magazine by clicking here.
If you submitted work for issue 31 you can check to see if your work has been included by viewing the magazine online (click here). If your work has not been included then, unfortunately, on this occasion your submission has not been successful.
The submission window for the final issue of firstwriter.magazine has now closed, meaning that after 16 years of accepting non-stop rolling submissions of poetry and fiction from around the world, firstwriter.magazine is now permanently closed to new work. The final issue will appear in winter, 2017/18.
Thanks to everyone who has submitted since the magazine first opened its doors back in 2001. You can now find alternative magazines to submit your material to in our database of over 2,000 magazines at https://www.firstwriter.com/magazines
Writers' Handbook 2021 - Out Now!
Over 3,000 markets for writers
Includes literary agents, publishers, and magazines
40% cheaper than Writers' Market and over 50% cheaper than the Writers' & Artists' Yearbook
Available both in print and as an ebook
Can't Punctuate Dialogue? Consider the Sentence
By G. Miki Hayden
Instructor at Writer's Digest University online and private writing coach
firstwriter.com – Monday September 4, 2017
Whereas everyone is welcome to write without a clue - you do have a computer, after all - unless you start with a strong foundation and build from there, your lack of understanding is going to cost you.
Recently, a student of mine expressed strong irritation when I suggested she learn to punctuate. Yes, I really am that annoying person. Well, the next time I went through her writing, I restrained myself from spending the time and effort on such minor matters as how her sentences were put together. I should simply presume people will be happy to pay for an edit rather than learn some of the basics of writing.
I thought I might start here with the sentence, really for a reason that has to do with punctuating dialogue - the issue on my mind right now. Why? Because while line editing, I've found so many examples of a certain glitch that boils down to a mere misunderstanding of what a sentence is.
How to market and promote your books
By Jeffrey Sussman
President, Jeffrey Sussman, Inc.
firstwriter.com – Wednesday August 30, 2017
Every author and every publisher wants to sell as many books as possible. Each may try a variety of tactics as well as resort to conventional means of publicity, but results often fall short of expectations. It is one reason why publishers make significant profits from only a small fraction of the books they publish. And the vast numbers of authors cannot count on royalties to support themselves. What to do?
Here are several examples that have helped publishers increase the quantity of sales and have even helped self-published authors make money from their books.
40 per cent discount for new film and screenplay contest
firstwriter.com – Tuesday September 12, 2017
The Zodiac International film competition is a brand new online film and screenplay contest using film freeway as the submission platform:
"We want to see your visions, hear your voices and be moved, thrilled, scared and engaged by your storytelling."
Open call: writers respond to Hurricane Harvey
firstwriter.com – Friday September 8, 2017
From its founding, Gulf Coast has kept its home in Houston, Texas. Its mission to elevate diverse voices from across the globe has always been inspired by the multiplicity and vibrance of the community there. As Houston begins to recover from Hurricane Harvey, Gulf Coast looks to the many artists and writers who have already begun the difficult work of rendering the storm and its aftermath. Gulf Coast wants to provide a platform for these voices. Starting now, they are inviting submissions in response to Harvey. There is no reading fee and accepted work will be published on the Gulf Coast blog.
Call for Submissions from cahoodaloodaling
firstwriter.com – Wednesday September 6, 2017
Issue #24 – Solitude's Spectrum
"The world breaks everyone, and afterward, some are strong at the broken places." —Hemingway
Solitude—whether alone on the road in a car, train, motel room, or a forest trail, or even secluded and tucked away in your home, whether it's a welcomed moment of peacefulness or a lonely state of despair—times of solitude shape us, recharge us, and break us down to our essence. Sometimes we choose to step away from the world. Sometimes the world breaks us and casts us aside. In those moments alone, if we make the choice to continue and create, true artists are born. We cross a border we cannot uncross and heal through our words, finding ourselves—and sometimes finding new selves in the process. As Hemingway said, sometimes we're strong in those broken places, and sometimes we're not. Sometimes that jagged broken part affects us forever afterward.
Countdown to Wigtown Book Festival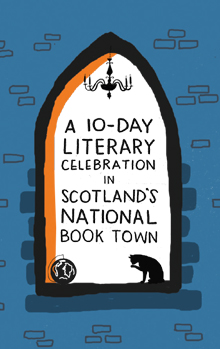 firstwriter.com – Tuesday September 5, 2017
The Wigtown Book Festival is upon us later this month (22 Sept to 1 Oct 2017).
This year's programme contains a host of literary goodies - from Andrew O'Hagan, Bella Bathurst, Iain Sinclair and Andrew Greig (all Sat 23 Sept) to the award-winning Kapka Kassabova (Sun 1 Oct), Dame Denise Mina (Sept 30), Chris Brookmyre (25 Sept) and former Guardian foreign editor Charlie English's acclaimed The Book Smugglers of Timbuktu (Sat 30 Sept) .
Some of this month's news for writers from around the web.
Kingsford and Shukla crowd-fund BAME journal and literary agency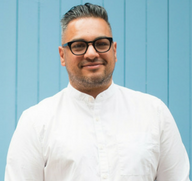 thebookseller.com – Friday September 22, 2017
The creators of The Good Immigrant, Nikesh Shukla and Julia Kingsford, are launching a crowd-funding campaign forThe Good Journal - a quarterly literary journal that will showcase UK BAME writers and lay the foundations for a new literary agency to champion under-represented voices.
According to Kingsford, the idea for the journal came about following the response to The Good Immigrant, which published exactly a year ago today (22nd September), and has now sold almost 50,000 copies across all editions to date.
Lantana Publishing Breaks into U.S. Market

publishersweekly.com – Wednesday September 20, 2017
Founded by Alice Curry in 2014 to publish children's books by authors and illustrators from diverse cultural backgrounds, London-based Lantana Publishing has garnered impressive accolades during its first three years. The publisher was shortlisted for the Bologna Prize for Best Children's Publisher of the Year (Europe Category) at the 2017 Bologna Children's Book Fair, and earlier this year Curry received Britain's Kim Scott Walwyn Prize, celebrating exceptional women in publishing.
Now Lantana is entering the American market with the release of four picture books this fall, which clearly reflect its core mission. Distributed by Lerner Publisher Services, Lantana's debut U.S. list features the work of authors and illustrators whose backgrounds are rooted in an array of countries.
Dutch publishers from Malmesbury open migration themed poetry competition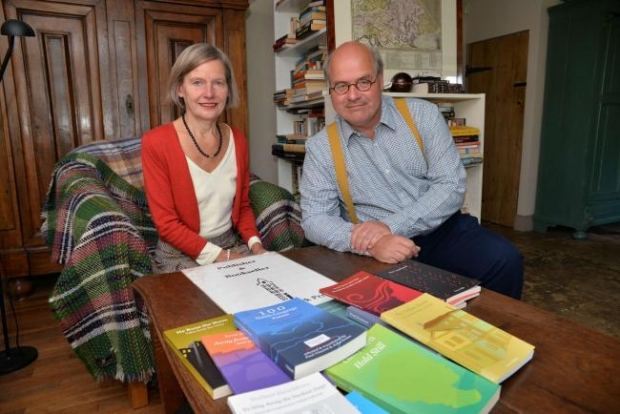 wiltsglosstandard.co.uk – Saturday September 16, 2017
A PUBLISHER based in Malmesbury has launched a poetry competition this autumn, asking entrants to discuss the topic of migration.
Bernadette Jansen op de Haar, who moved to the UK from the Netherlands in 1983, founded Holland Park Press in 2009 specialising in giving new English-language authors a chance to be published as well as promoting literature from her homeland.
A selection of the new listings added to firstwriter.com this month.
New Publisher Listing
firstwriter.com – Tuesday September 5, 2017
Publishes: Fiction; Poetry
Markets: Adult
Preferred styles: Experimental; Literary
Authors wishing to submit should first try and publish a short piece through associated magazine. Particularly interested in work that builds on the archival narrative of the press and magazine, and that challenges and subverts the usual notions of author vs book; fiction vs poetry; text vs image - particularly collaborative, anonymous and self-authored art/text hybrids. Not interested in straight up story-telling or verse poetry. Submit by email only.
New Literary Agency Listing
firstwriter.com – Thursday September 21, 2017
Handles: Fiction; Nonfiction
Areas: Autobiography; Culture; Health; Lifestyle; Women's Interests
Markets: Adult; Children's; Youth
Treatments: Literary; Popular
See website for specific agent guidelines and contact details, and query one agent at a time. Response not guaranteed unless interested.
New Magazine Listing
firstwriter.com – Wednesday September 20, 2017
Publishes: Fiction; Poetry;
Areas include: Fantasy; Romance; Short Stories;
Markets: Academic;
Preferred styles: Literary
A not-for-profit online global literary magazine. Our mission is to create a space for writers and artists to share their passion and love for fairy tales as much as we do. We are dedicated to publishing new fairy tales as well as re-told classic fairy tales.
Some of this month's articles for writers from around the web.
Interactive fiction and mainstream publishers (Part 2)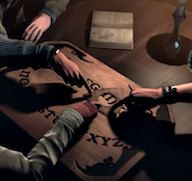 thebookseller.com – Friday September 22, 2017
In the first part of my look at interactive fiction, I outlined IF's roots in early computer gaming, and its revival through engaged communities and innovative producers. In this follow-up, I'm going to look at the future of the form - technological advances in voice, language processing and AI that could give interactive fiction greater commercial and creative traction within mainstream publishing.
Rules of writing from an international best seller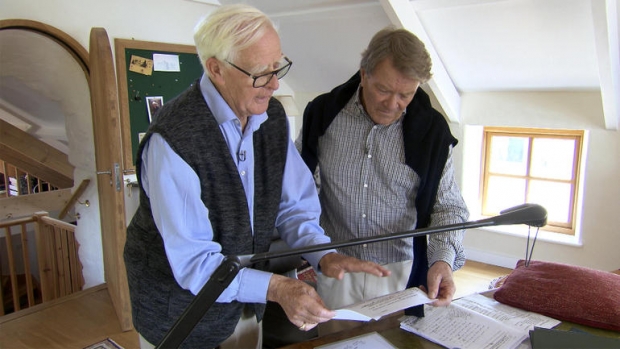 cbsnews.com – Sunday September 17, 2017
Famous spy novelist John le Carré shares his writing tips with 60 Minutes, including how he avoids "fuzzy endings" and why he makes verbs do all the work.
The Publisher with All of Speculative Fiction in Its Orbit
publishersweekly.com – Saturday September 16, 2017
In spite of a booming YA market and the high-budget heaven of the television and film adaptation—all of which share a pronounced interest in dragons, Death Stars, and dystopias—the book industry's science fiction and fantasy market has remained, overall, mostly flat.
But that's proven far from true for at least one outlier: Orbit Books. The publisher was founded in the U.K. in 1974 but only expanded into the U.S. market 10 years ago. And its publisher, Tim Holman, who oversees both its U.K. and U.S. branches, told Barnes & Noble earlier this year that he is "reasonably confident that we'll become the biggest science fiction and fantasy imprint in the U.S. within the next 10 years."
Information about this newsletter and the firstwriter.com site.
Resources for writers
Go to firstwriter.com for the following invaluable resources for writers:
Advertise
To advertise on this newsletter for as little as $30 / £20 click here
Submit
To submit articles, news items, press releases, or any other items of interest to writers, click here
This newsletter has been compiled by firstwriter.com and is protected by copyright. It may not be copied, forwarded, or otherwise distributed in whole or in part without firstwriter.com's written consent.
While every effort is made to ensure that all information contained within this newsletter is accurate, readers are reminded that this information is provided only as a list of potential leads that the reader should follow up with his or her own investigations. Unless otherwise stated, firstwriter.com is not associated with and does not endorse, recommend, or provide any assurances relating to any of the organisations, events, persons or promotions contained within this newsletter, and cannot be held responsible for any loss incurred due to actions taken in relation to information provided. Inclusion does not constitute recommendation.
Please do not reply to this email. The address from which this has been sent is not capable of receiving emails and sending an email to it may cause your subscription to stop. If you have any queries or require any assistance please contact us by going to https://www.firstwriter.com/contact_us.shtml
© firstwriter.com 2017