Writers' Newsletter
Issue #172
July 2017
Emrys Journal seeks submissions on the theme of Laughter

firstwriter.com – Thursday July 27, 2017
From August 1, until November 1, 2017, Emrys Journal will be accepting submissions of unpublished fiction, poetry, and creative nonfiction on the theme of "Laughter" for their 35th Anniversary Issue.
Seat 14C: Science Fiction short story competition launched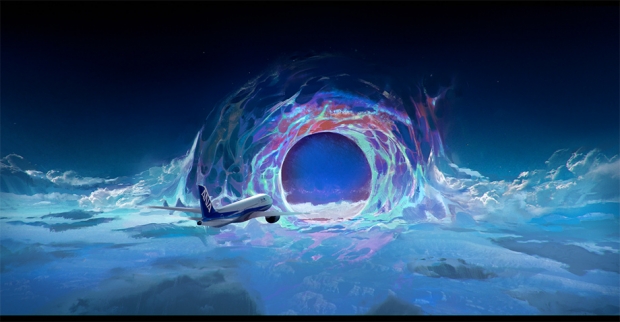 firstwriter.com – Friday July 14, 2017
On June 28, XPRIZE launched Seat 14C, an online science fiction anthology that offers a glimpse into a techno-optimistic future. Many of the world's leading sci-fi authors have contributed an original short story told from the perspective of one of the passengers on a flight that mysteriously lands in San Francisco, 20 years in the future, and they need your help.
Writers' Handbook 2021 - Out Now!
Over 3,000 markets for writers
Includes literary agents, publishers, and magazines
40% cheaper than Writers' Market and over 50% cheaper than the Writers' & Artists' Yearbook
Available both in print and soon as an ebook
Some of this month's news for writers from around the web.
Angela Booth Launches Two Romance Fiction Writing Guides For Self-Publishers
digitaljournal.com – Sunday July 23, 2017
Romances account for a third of all fiction titles published in a year. They account for two thirds of all fiction ebooks. In many genres of romance, indie authors dominate. Partly this is because indies control the pricing of their ebooks, but it's also because indie authors can publish quickly, to meet readers' demands.
Yen Press to Launch JY, a Kids' Graphic Novel Imprint in Fall 2017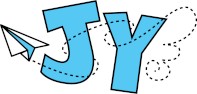 publishersweekly.com – Sunday July 23, 2017
Looking to expand its efforts in a fast growing children's graphic novel market, Yen Press LLC, a joint venture between Hachette and Japanese publisher Kadokawa, is launching JY, a new imprint focused on middle grade graphic novels. Named for JuYoun Lee, the deputy publisher of Yen Press, the new imprint will launch in Fall 2017 with the first of three series.
Got a great book idea but not a clue what to do? Here's a brilliant scheme to apply for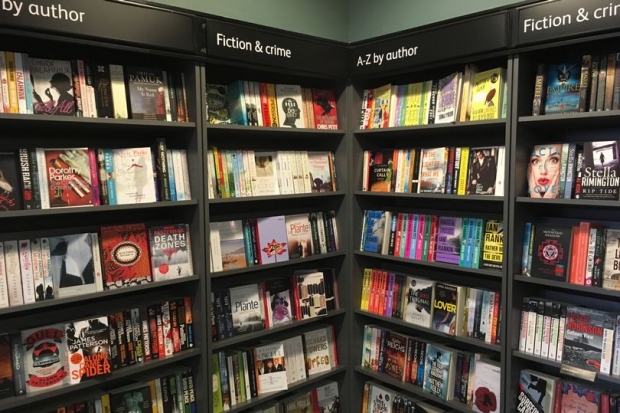 chroniclelive.co.uk – Wednesday July 12, 2017
The country's biggest book publisher, Penguin Random House, is focusing on the North East as part of a nationwide search for untapped writing talent.
Newcastle is one of the three cities – along with Bristol and London – chosen for the second year of its WriteNow initiative.
This will result in 10 writers being chosen for a year of professional mentoring with the aim of getting their book published.
A selection of the new listings added to firstwriter.com this month.
New Magazine Listing
firstwriter.com – Thursday July 27, 2017
Publishes: Fiction; Poetry;
Markets: Adult;
Preferred styles: Literary
Send up to six poems or one story at a time. Potential contributors should familiarise themselves with the magazine before submitting. Includes regular section of High School writers. Send submissions by post with SASE. Allow up to three months for a response.
New Literary Agency Listing
firstwriter.com – Thursday July 20, 2017
Handles: Fiction; Nonfiction
Areas: Arts; Culture; Historical; Politics; Sport
Markets: Academic; Adult
Treatments: Literary
Send query by email with cover letter, brief synopsis, and (if submitting an academic manuscript) an author CV. Responds to queries within 72 hours. Unsolicited mss will not be read or replied to, whether sent by post or email.
New Magazine Listing
firstwriter.com – Wednesday July 19, 2017
Publishes: Fiction; Poetry;
Areas include: Short Stories;
Markets: Adult;
Preferred styles: Literary
Publishes poetry and fiction - often by people who have been marginalised, oppressed, or abused. Submit up to 6 poems and/or 1-3 short stories or one long story. Submit by post with SASE. Email submissions from overseas authors only.
Some of this month's articles for writers from around the web.
5 Writing Tips From Stephen King's Twitter To Help You Pen Your Bestselling Novel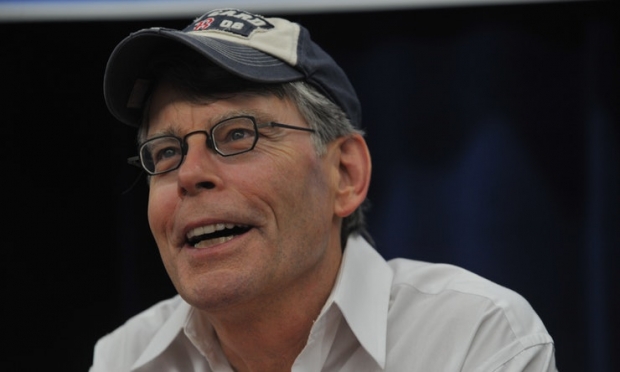 bustle.com – Tuesday July 25, 2017
It's always helpful for aspiring writers to get advice from their heroes, so whenever Stephen King shares writing advice online, everyone takes notice. And Stephen King's latest piece of advice is so short and simple it will have writers across the world scrambling for a pen to make edits to their latest manuscript, and remove Stephen King's least favorite phrase. According to a tweet recently posted by King, writers should never use the phrase "for a long moment."
Is the ebook a dead format?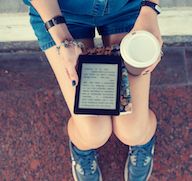 thebookseller.com – Monday July 24, 2017
Nowadays, the ebook has a reputation for technological conservatism - so it is easy to forget that there was significant anticipation for the Kindle's arrival ten years ago.
In a 2009 editorial, The Bookseller declared the device was "a giant leap for all". The Kindle was frequently compared to the iPod's transformative effect on the music industry. No wonder - the ebook format promised several advantages. Users could adjust typographic settings for improved accessibility; there was an increased level of portability; and the move to digital distribution promised the ability to purchase publishers' extensive back catalogues.
But despite the early promise of the ebook, many are questioning whether it has lived up to these expectations. In recent years, the ebook has faced significant backlash amid reports of declining sales in trade publishing. The Publishing Association Yearbook 2016 noted a 17% slump in the sale of consumer ebooks while physical book revenue increased by 8%. Over the last couple of years, audiobooks have replaced ebooks as digital publishing's critical darling on the back of a rapid increase in revenue. In this climate, several commentators have asked "how ebooks lost their shine."
What Does A Book Editor Do? Macmillan's Rhoda Belleza Has Some Insight On The Covetable Job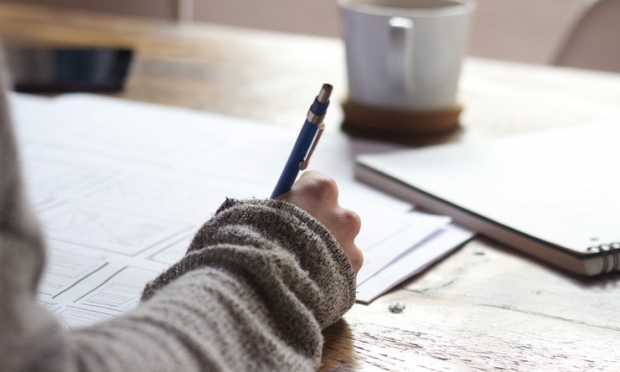 bustle.com – Thursday July 20, 2017
If you're anything like me, you're a readers who is super interested in book publishing, and what goes on behind the scenes of your favorite books. The books we hold in our hands have all had massive journeys — from the author sitting at their computers or notebooks banging out the words, to you holding that brand new crisp hardback in your hands.
There are literary agents and book packagers and so many more people who get a book from A to Z. But one of the most well known of these people is probably the book editor. These are the people who help take an author's work from good to great — the people who get it ready to hit the shelves (and, hopefully, the bestseller list.) But, whether you're just interested in learning more about the industry or you actually want to break in yourself, you might find yourself wondering what, exactly, a book editor's day to day looks like.
Information about this newsletter and the firstwriter.com site.
Resources for writers
Go to firstwriter.com for the following invaluable resources for writers:
Advertise
To advertise on this newsletter for as little as $30 / £20 click here
Submit
To submit articles, news items, press releases, or any other items of interest to writers, click here
This newsletter has been compiled by firstwriter.com and is protected by copyright. It may not be copied, forwarded, or otherwise distributed in whole or in part without firstwriter.com's written consent.
While every effort is made to ensure that all information contained within this newsletter is accurate, readers are reminded that this information is provided only as a list of potential leads that the reader should follow up with his or her own investigations. Unless otherwise stated, firstwriter.com is not associated with and does not endorse, recommend, or provide any assurances relating to any of the organisations, events, persons or promotions contained within this newsletter, and cannot be held responsible for any loss incurred due to actions taken in relation to information provided. Inclusion does not constitute recommendation.
Please do not reply to this email. The address from which this has been sent is not capable of receiving emails and sending an email to it may cause your subscription to stop. If you have any queries or require any assistance please contact us by going to https://www.firstwriter.com/contact_us.shtml
© firstwriter.com 2017