Writers' Newsletter
Issue #166
January 2017
Winners of the Fifteenth International Poetry Competition announced
firstwriter.com – Tuesday January 24, 2017
firstwriter.com is pleased to announce the winner and special commendations in its Fifteenth International Poetry Competition, which closed on November 1, 2016.
Congratulations go to Annest Gwilym, from Gwynedd, United Kingdom, who wins £200 (around $350) for first place, with the poem "Last night I became an Emperor Moth". The winning poem can be read online at https://www.firstwriter.com/competitions/poetry_competition/winners/15thpoetry.shtml
Annest Gwilym lives in North Wales, near the Snowdonia National Park in the UK. She is a native Welsh speaker. Her writing is often neurotic, obsessive, disturbing and uncanny. Her work has been published in numerous literary magazines and anthologies. She has been placed, highly commended and shortlisted in several writing competitions in recent years. Her interests include beachcombing for that elusive chunk of ambergris, and making her own jewellery, which she sells.
Seven special commendations go out to the following entrants (in no particular order):
Ute Carson, United States, "When Did I Get Old?";
Jeremy Gardner, Jamaica, "Honey and Clover";
Ginna Wilkerson, United States, "A Dip in the Pool";
Mary V. Williams, United Kingdom, "Funeral Parlour";
Philip O'Neil, Czech Republic, "Bug Life";
Adam Khan, United Kingdom, "To Robinson Jeffers";
Bruce Harris, United Kingdom, "Partying".
All the winners will be published in issue #31 of firstwriter.magazine (scheduled for release in summer, 2017), and will receive vouchers worth £24 / $36.
This competition is the last of firstwriter.com's inernational poetry competitions. The competitions have run every year for 15 years, starting in 2001, and have received over 2,000 entries from poets all over the world. Thank you to everyone who has entered and been involved over the years.
For the details of other competitions that are available to enter now, click here
Fiction and poetry submissions invited for new issue of magazine
firstwriter.com – Monday January 23, 2017
firstwriter.com has just announced the launch of the latest issue of its long-running literary journal, firstwriter.magazine.
firstwriter.magazine has been published twice a year since 2002, making it probably one of the longest-running online journals on the internet. This 30th issue features the usual mix of quality fiction and poetry from around the world, plus the first chance to see not just the winning story from the Twelfth International Short Story Contest, but also all ten Special Commendations. You can view the magazine by clicking here. If you'd like to enter your work in the Thirteenth International Short Story Contest, click here.
If you submitted work for issue 30 you can check to see if your work has been included by viewing the magazine online (click here). If your work has not been included then, unfortunately, on this occasion your submission has not been successful. We'd love to see more of your work, though, and with the release of issue 30 we have now opened submissions for issue 32 of the magazine. We accept poems up to 30 lines and short stories up to 3,000 words. Submissions are accepted from anywhere in the world (as long as they are in English), and can be submitted online for free at https://www.firstwriter.com/Magazine/submit.shtml
Writers' Handbook 2021 - Out Now!
Over 3,000 markets for writers
Includes literary agents, publishers, and magazines
40% cheaper than Writers' Market and over 50% cheaper than the Writers' & Artists' Yearbook
Available both in print and soon as an ebook
Aphelion celebrates its 20th birthday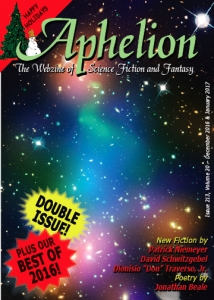 firstwriter.com – Saturday January 14, 2017
Aphelion: The Webzine of Science Fiction and Fantasy began it's run as a non-profit, free webzine promoting new and upcoming writers in February, 1997. On February 5th, 2017, Aphelion will celebrate the publication's 20th birthday. The magazine is still provided for free, and without ads or subscriptions. To mark this anniversary, the magazine will feature "Best Of" selections from throughout it's long history in each issue during the year, in addition to its usual fiction offerings.
Some of this month's news for writers from around the web.
Beaumont seeks 'under-represented' voices after move to Marjacq
thebookseller.com – Saturday January 7, 2017
Diana Beaumont is keen to seek voices currently "under-represented" in the literary community in her new role at the Marjacq Scripts literary agency.
Beaumont joined the Holborn-based firm this week from United Talent Agency (UTA), bringing her client list with her.
She told The Bookseller she was "thrilled" to be joining Marjacq at a time the agency was expanding, with her addition bringing the company's number of agents to five.
Resolving to write a book in 2017? Publishers share advice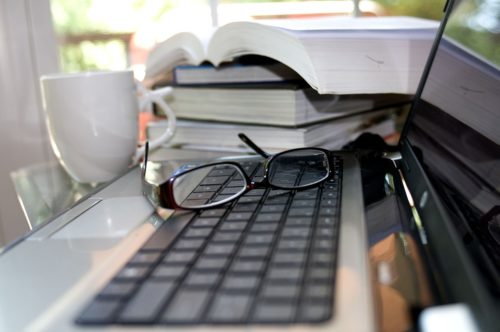 wildhunt.org – Wednesday January 4, 2017
The new year has been rung in and resolutions have been made and, for many, high on the list of resolutions is to finish writing a book and have it published. This is, would be their first attempt at becoming a professional author. While there are many resources devoted to the budding writer, there isn't much specific to publishers who work with Pagan, Heathen, and other occult topics.
The Wild Hunt spoke with several publishers about the kinds of books that they are looking for this year and what common mistakes prevent a book from being accepted. They offer some helpful and direct advice for budding authors.
Tributes paid to agent David Miller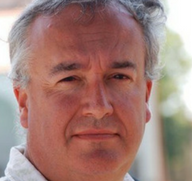 thebookseller.com – Saturday December 31, 2016
Shocked book trade friends and colleagues have joined in paying tribute to literary agent David Miller of Rogers, Coleridge and White, who died earlier today (Friday 30th December) aged 50.
In a statement, RCW chair Gill Coleridge and m.d. Peter Straus announced: "It is with great sadness that we announce the death of our dear colleague, David Miller, who died in hospital in London on Friday morning, 30th December. David suffered a major heart attack on Christmas Eve and never regained consciousness. He died peacefully in the company of friends.
A selection of the new listings added to firstwriter.com this month.
New Magazine Listing
firstwriter.com – Tuesday January 24, 2017
Publishes: Fiction;
Markets: Adult; Youth;
Preferred styles: Literary; Mainstream; Traditional
We are a small independent publisher. We create ebooks, paperbacks and magazines. Read more in our blog.

Work submitted that is considered good is published on the website as our 'short list'. From the website, we pick the best of the best and put those stories in a quarterly magazine. At the end of the year, we pick the best stories from the magazines and put them in a book. Everything gets sent off to various competitions. The magazines go to the O. Henry Awards and the best stories in the book go to the Pushcart Prizes.
New Publisher Listing
firstwriter.com – Monday January 23, 2017
Publishes: Fiction;
Markets: Children's; Youth
Publishes books for children and young adults aged 10-18, but first-time authors over the age of 18. Send query by email describing your submission in first instance.
New Magazine Listing
firstwriter.com – Tuesday January 17, 2017
Publishes: Essays; Features; Fiction; Interviews; Nonfiction; Poetry; Reviews
Areas include: Adventure; Fantasy; Gothic; Horror; Humour; Literature; Sci-Fi; Short Stories; Suspense; Thrillers
Markets: Family; Professional
Preferred styles: Commercial; Contemporary; Cynical; Dark; Experimental; In-depth; Light; Literary; Mainstream; Niche; Popular; Positive; Progressive; Satirical; Serious; Traditional
Published since 1997. Free Science Fiction, Fantasy, and Horror Webzine which offers original fiction by new and established writers published on the first Sunday of every month except January. There is a double issue in December. The magazine includes poetry, short stories, serials and novellas, flash fiction, and reviews of interest to science fiction, fantasy, and horror fans. New writers are encouraged to submit their work to the webzine, and feedback to the authors is encouraged through the forum.
Some of this month's articles for writers from around the web.
Self-Publishing in 2017: The Year in Preview
publishersweekly.com – Saturday January 21, 2017
As 2017 begins, indie authors and publishers are having to navigate a fast-growing industry filled with new opportunities, but one that also presents challenges related to that expansion. To find continued success in self-publishing, it has become more important to expand the definition of "self-published author" to encompass new roles and new formats.
Why More Writers Should Talk About Money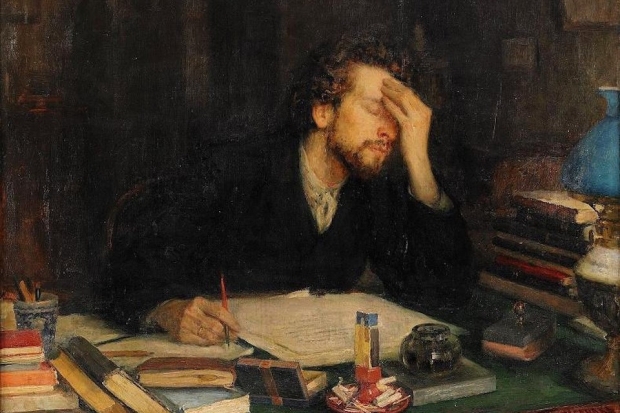 theatlantic.com – Monday January 16, 2017
Money makes people anxious—perhaps even more so with writers. The relationship between commerce and writing is commonly sketched out in caricatures: the starving artist, the hapless student, the privileged few who "make it." More often, it's not addressed at all.
In the past few years, some writers have begun to more openly approach questions of class. The internet has seen a profusion of such pieces: A writer who is "sponsored" by her husband calls on other writers to be more transparent about where their money comes from. Another outlines the clear advantages that being born rich, connected, and able to attend expensive schools furnishes to becoming a successful writer. In another case, a woman who wrote a well-received debut novel details how she went broke after a single advance.
On writing women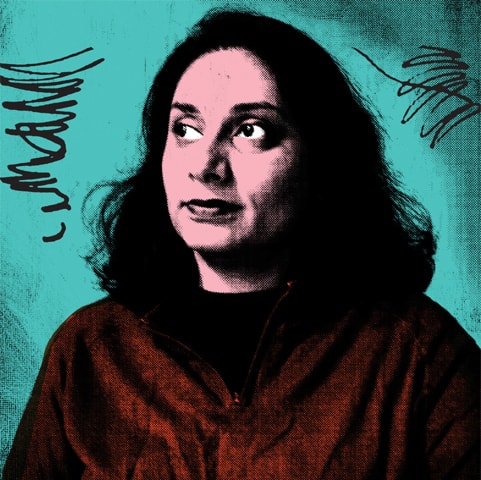 dawn.com – Sunday January 22, 2017
In researching my previous column on the work of Elena Ferrante, I read how certain critics were convinced that the author was actually a man writing under a woman's pseudonym because she wrote assertively and confidently about the domains of men, especially politics, crime, and violence. In return, Ferrante's supporters asserted that not only could a woman write well about these domains, but that "only a woman" could know of the secret interior worlds of women and write about them as truthfully and authentically as Ferrante.
Information about this newsletter and the firstwriter.com site.
Resources for writers
Go to firstwriter.com for the following invaluable resources for writers:
Advertise
To advertise on this newsletter for as little as $30 / £20 click here
Submit
To submit articles, news items, press releases, or any other items of interest to writers, click here
This newsletter has been compiled by firstwriter.com and is protected by copyright. It may not be copied, forwarded, or otherwise distributed in whole or in part without firstwriter.com's written consent.
While every effort is made to ensure that all information contained within this newsletter is accurate, readers are reminded that this information is provided only as a list of potential leads that the reader should follow up with his or her own investigations. Unless otherwise stated, firstwriter.com is not associated with and does not endorse, recommend, or provide any assurances relating to any of the organisations, events, persons or promotions contained within this newsletter, and cannot be held responsible for any loss incurred due to actions taken in relation to information provided. Inclusion does not constitute recommendation.
Please do not reply to this email. The address from which this has been sent is not capable of receiving emails and sending an email to it may cause your subscription to stop. If you have any queries or require any assistance please contact us by going to https://www.firstwriter.com/contact_us.shtml
© firstwriter.com 2017