Writers' Newsletter
Issue #163
October 2016
Stride magazine invites submissions
firstwriter.com – Thursday October 20, 2016
Stride magazine is inviting writers to submit two or three short poems or prose poems, in the body of an email. All copyright remains with authors.
Writers are requested not to send biographical details or lists of previous publications; rhyming doggerel or shaggy dog stories masquerading as poems; or previously published work.

If you are interested in writing short, opinionated but informed reviews of poetry books (which will be sent to you) please contact the editor by email.
Sign this petition and stop the crooked insurance companies!
Do you think victims of crime should be punished more than criminals? Immoral insurance companies like Admiral charge victims of crime more in increased premiums than the criminal gets fined in Court. Help to stop this injustice by clicking the link to sign this petition online.
Preditors & Editors seeks new caretaker

firstwriter.com – Wednesday October 19, 2016
The renowned site "Preditors & Editors" is seeking a new caretaker.
The site has been helping writers discriminate between scams, duds, and genuine opportunities since 1997, but much of the information has, in the site's own words, become "stale and outdated", and the listings have now been removed until they can be updated by a new caretaker.
Anyone interested in taking over the reins of P&E is advised that they will need "at least 20hrs/week, excellent investigative skills, in-depth knowledge of the publishing industry, ability to detect scams from not-scams, thick skin, good web site skills, [and] good writing ability". Interested parties should get in touch via http://aburt.com/contact.php?topic=Pred
In the meantime, anyone still wanting to check whether literary agencies are scams or legitimate can find reports from a number of independent assessment services summarised in firstwriter.com's literary agents database at https://www.firstwriter.com/Agents
Open Call for Poetry Submissions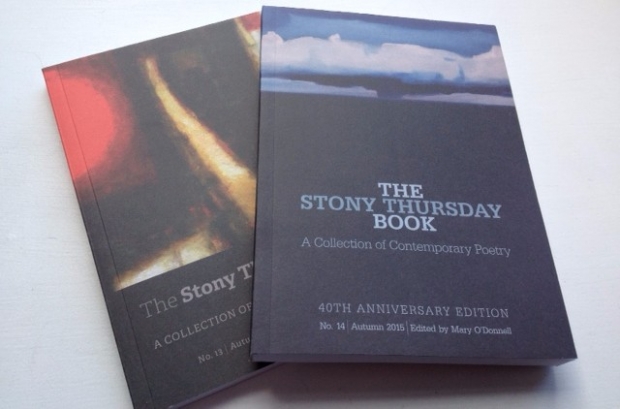 firstwriter.com – Thursday October 6, 2016
The Stony Thursday Book is seeking submissions from local, national and international poets for its next issue, to be published in December 2016.

The Stony Thursday Book was founded by Limerick poets John Liddy and Jim Burke in 1975, and has been edited by poets Mark Whelan, Kevin Byrne, Patrick Bourke, Knute Skinner, Thomas McCarthy,Ciarán O'Driscoll, Mary Coll, Jo Slade, Paddy Bushe, Peter Sirr and Mary O'Donnell.
Writers' Handbook 2021 - Out Now!
Over 3,000 markets for writers
Includes literary agents, publishers, and magazines
40% cheaper than Writers' Market and over 50% cheaper than the Writers' & Artists' Yearbook
Available both in print and soon as an ebook
Publishers Weekly is looking for a full-time copy editor

firstwriter.com – Tuesday September 27, 2016
Publishers Weekly is looking for a full-time copy editor who is highly organized, dedicated to detail, and passionate about grammar, punctuation, and fact checking.
Candidates must have at least two years of copyediting experience and thorough knowledge of the Chicago Manual of Style. The ideal candidate will have five or more years of experience copyediting, preferably at a weekly or daily publication (deadlines are crucial); knowledge of Microsoft Word and Excel, Adobe InCopy, and K4; experience working with digital media; and familiarity with the book publishing business.
Some of this month's news for writers from around the web.
Irish publishing body says not paying writers is uncommon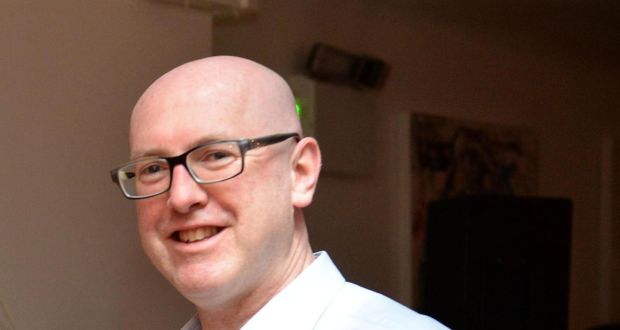 irishtimes.com – Tuesday October 18, 2016
The organisation that represents the publishing industry in Ireland has said the non-payment of authors is not widespread in the books trade.
Liberties Press publisher Séan O'Keeffe has admitted a lot of authors and a small number of former staff have not been paid. He has apologised and said that the best way for them to get their money is for him to continue in business.
The 2016 Guide to Creative Writing Guides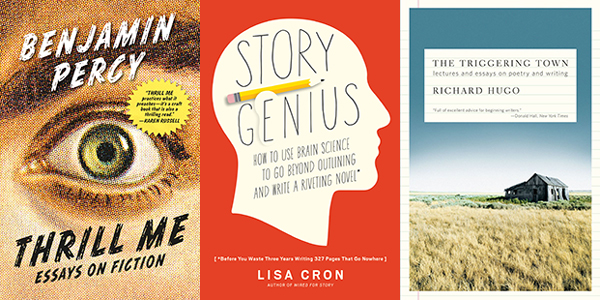 publishersweekly.com – Saturday October 15, 2016
Almost as long as there have been writers, there have been books that offer instruction, guidance, and advice on how to write. From Plato's Phaedrus to the letters and journals of great practitioners such as Emily Dickinson, John Keats, and Rainer Maria Rilke, and 20th-century monuments of the genre such as Virginia Woolf's A Room of One's Own, writing guides have sat steadfast on aspiring writers' nightstands, ready to inspire and instruct. Think of these books as kind of the homeschool version of M.F.A. programs.
Author Says Her Agent's Excuse Won't Fly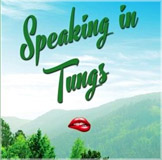 courthousenews.com – Saturday October 15, 2016
DENVER (CN) — Prize-winning feminist author Karla Jay sued her literary agency this week, claiming it sold rights to two of her novels without telling her, and when she confronted the agent, she "lamely and incredibly responded, 'Maybe someone hacked my computer and got the manuscript.'"
Jay claims that Boulder-based Warner Literary Group not only failed to pay her royalties, but refuses to let her leave her contract. The LLC is the only defendant in the Oct. 11 lawsuit in Boulder County Court. Jay says its principal is Sarah Warner, who is named throughout the complaint, but not as a defendant in the header.
A selection of the new listings added to firstwriter.com this month.
New Publisher Listing
firstwriter.com – Friday October 21, 2016
Publishes: Fiction; Nonfiction; Poetry;
Areas include: Translations;
Markets: Adult;
Preferred styles: Literary
Publishes poetry, fiction, essay, intergenre, and translations. Currently only accepting submissions for poetry, and then only through its annual poetry competition (closes in November; $28 entry fee), open to poetry manuscripts between 60 and 90 pages. For status on prose and translation submissions check website after start of 2017.
New Magazine Listing
firstwriter.com – Thursday October 20, 2016
Publishes: Fiction; Nonfiction; Poetry;
Areas include: Short Stories;
Markets: Adult;
Preferred styles: Literary
Submit 3-5 poems, or fiction or nonfiction up to 4,500 words, via online submission system only. See website for full details, and to submit.
New Magazine Listing
firstwriter.com – Wednesday October 12, 2016
Publishes: Poetry;
Markets: Adult;
Preferred styles: Literary
Literary magazine publishing mainly poetry, but will consider reflective prose up to 500 words (especially expository blank verse). First-time contributors (unless in Israel) should submit by post with SASE.
Some of this month's articles for writers from around the web.
10 Writing Prompts To Get You Started On Your Next Manuscript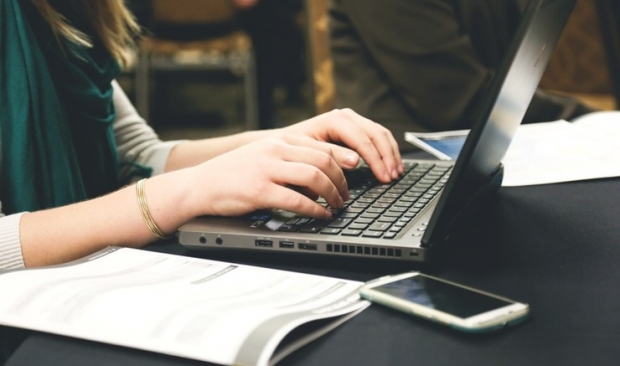 bustle.com – Thursday October 13, 2016
The best part about writing for yourself, and not for a class, is that there's no teacher to tell you what to write... but the worst part aboutwriting for yourself is also that there's no teacher to tell you what to write. Even the most accomplished writers occasionally find themselves staring at a blinking cursor on a blank screen. Inspiration doesn't always strike on command. So here are a few helpful writing prompts, to get you started when you can't quite find the right words.
What really happens to manuscripts sent to publishers?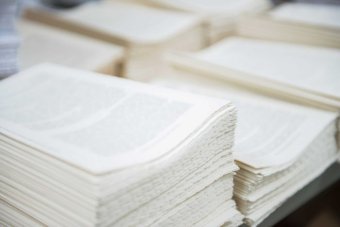 abc.net.au – Monday October 10, 2016
There's a lot of mystery surrounding the book publishing process. But what really happens to the slush pile of unsolicited manuscripts that are sent to publishers by wannabe writers?
Design Options for Self-Publishers
publishersweekly.com – Saturday October 22, 2016
Book design may be the most self-effacing form of design anywhere. After all, its mission is to so perfectly smooth the interaction between author and reader that the designer disappears from the equation. If a book is readable, enjoyable, easy to interact with, and seamlessly communicates the ideas of the author, I would say the design is a success because nobody notices it.
Information about this newsletter and the firstwriter.com site.
Resources for writers
Go to firstwriter.com for the following invaluable resources for writers:
Advertise
To advertise on this newsletter for as little as $30 / £20 click here
Submit
To submit articles, news items, press releases, or any other items of interest to writers, click here
This newsletter has been compiled by firstwriter.com and is protected by copyright. It may not be copied, forwarded, or otherwise distributed in whole or in part without firstwriter.com's written consent.
While every effort is made to ensure that all information contained within this newsletter is accurate, readers are reminded that this information is provided only as a list of potential leads that the reader should follow up with his or her own investigations. Unless otherwise stated, firstwriter.com is not associated with and does not endorse, recommend, or provide any assurances relating to any of the organisations, events, persons or promotions contained within this newsletter, and cannot be held responsible for any loss incurred due to actions taken in relation to information provided. Inclusion does not constitute recommendation.
Please do not reply to this email. The address from which this has been sent is not capable of receiving emails and sending an email to it may cause your subscription to stop. If you have any queries or require any assistance please contact us by going to https://www.firstwriter.com/contact_us.shtml
© firstwriter.com 2016