Writers' Newsletter
Issue #161
August 2016
New edition of Writers' Handbook
firstwriter.com – Thursday August 25, 2016
The 2017 edition of firstwriter.com's bestselling directory for writers has just been launched, and makes the perfect book for anyone searching for literary agents, book publishers, or magazines. It contains over 1,300 listings, including revised and updated listings from the 2016 edition, and over 500 brand new entries.
The new edition includes:
90 pages of literary agent listings – that's nearly as much as the Writer's Market (56 pages) and the Writers' & Artists' Yearbook (40 pages) combined!
106 pages of book publisher listings, compared to just 89 pages in the Writers' & Artists' Yearbook.
94 pages of magazine listings – 50% more than the 62 pages in the Writers' & Artists' Yearbook.
All this comes in a book with a price less than half the RRP of the Writer's Market (which costs a whopping $49.99), and nearly half the RRP of the Writers' & Artists' Yearbook (which costs £20.00). By contrast, firstwriter.com's Writers' Handbook costs only $17.25 or £11.49.
Industry insights are provided by top literary agent Andrew Lownie, of the Andrew Lownie Literary Agency Ltd: named by Publishers Marketplace as the top selling agent worldwide.
Subject indexes for each area provide easy access to the markets you need, with specific lists for everything from romance publishers, to poetry magazines, to literary agents interested in thrillers.
International markets become more accessible than ever, with listings that cover both the main publishing centres of New York and London, as well as markets in other English speaking countries. With more and more agents, publishers, and magazines accepting submissions online, this international outlook is now more important than ever.
There are no adverts, no advertorials, and no obscure listings padding out hundreds of pages. By including only what's important to writers – contact details for literary agents, publishers, and magazines – this directory is able to provide more listings than its competitors, at a substantially lower price.
The book also includes free access to the firstwriter.com website, where you can find even more listings. You can also benefit from other features such as advanced searches, daily email updates, feedback from users about the markets featured, saved searches, competitions listings, searchable personal notes, and more.
"I know firsthand how lonely and dispiriting trying to find an agent and publisher can be. So it's great to find a resource like firstwriter.com that provides contacts, advice and encouragement to aspiring writers. I've been recommending it for years now!"
~ Robin Wade; literary agent at the Wade & Doherty Literary Agency Ltd, and long-term firstwriter.com subscriber
Buy in print
The print version of the book is available from various outlets, including:
Buy ebook
The ebook version can be bought through the following outlets:
Twelfth short story contest winners announced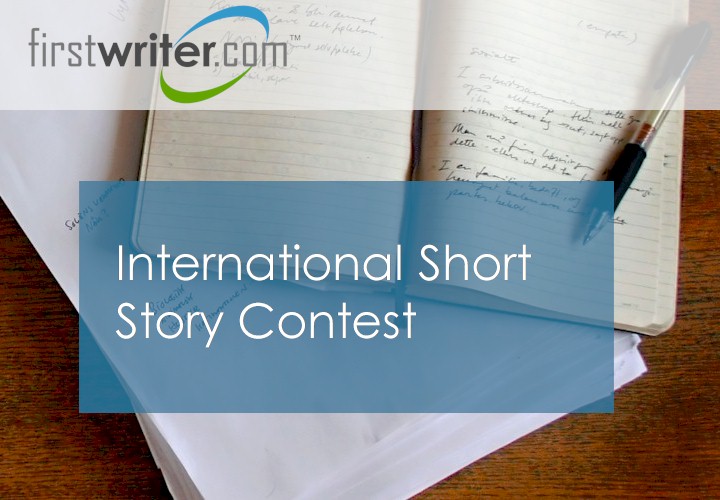 firstwriter.com – Thursday August 11, 2016
After much deliberation, firstwriter.com is pleased to announce the winners and special commendations of its Twelfth International Short Story Contest, which opened in May 2015 and closed on May 1, 2016.
Sam Palmer of Stoke-on-Trent, United Kingdom, has been chosen as the winner of the competition with the short story "Dusk at the Plaza de Armas", and wins £200.
The winning story can be read online at https://www.firstwriter.com/competitions/short_story_contest/winners/12thstory.shtml, and will also be published alongside all ten special commendations in a future issue of firstwriter.magazine.
The ten special commendations were awarded to the following entries (in no particular order):
G.J. Prager, United States, "The Getaway";
Michael Bray, United Kingdom, "The Light that Brought The Dark";
Mandy Grey, United Kingdom, "Joy to the World";
Michael Woodworth Fuller, United States, "I Killed Your Son";
Joanna Nell, Australia, "Kicking The Coffin Nails";
Gillian Brown, France, "The Blind Truth";
Richard Buxton, United Kingdom, "Lemonade Day";
Joanne beckensall, United Kingdom, "That's what we will call you";
Daniel Lombardi, United States, "Sally Loves Joey";
Julie Dawn, United Kingdom, "Kokako Song".
The Thirteenth International Short Story Contest is currently accepting submissions of fiction in English up to 3,000 words, from writers anywhere in the world. Submit online at https://www.firstwriter.com/competitions/short_story_contest/
Writers' Handbook 2021 - Out Now!
Over 3,000 markets for writers
Includes literary agents, publishers, and magazines
40% cheaper than Writers' Market and over 50% cheaper than the Writers' & Artists' Yearbook
Available both in print and soon as an ebook
The Ends of the World: a call for submissions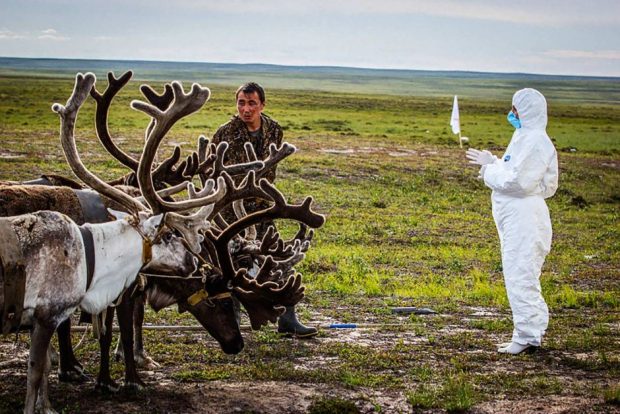 firstwriter.com – Thursday August 25, 2016
" 'We live in a time of social, economic and ecological unravelling,' we wrote seven years ago in the Dark Mountain manifesto. 'All around us are signs that our whole way of living is already passing into history.' When we wrote those words they were, to many, highly debatable. They seem less debatable today. The world is changing faster than ever, and a sense of powerlessness is spreading. All over the world now, it seems, people are turning their minds to the big question: what happens now?"
Some of this month's news for writers from around the web.
WME Acquires Literary Agency RWSG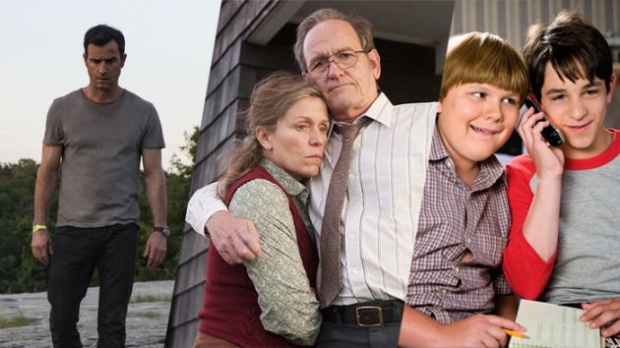 yahoo.com – Tuesday August 23, 2016
WME has acquired Rabineau Wachter Sanford & Gillett (RWSG) Literary Agency, the talent agency announced on Monday.
Founded in 2000, RWSG works with authors and writers of film and television to help bring their stories to the screen. Many iconic works of literature have been adapted through RWSG, including the upcoming films "The Girl on the Train" and "The Snowman," and previously "Extremely Loud and Incredibly Close" and "Diary of a Wimpy Kid." Its television projects include "The Leftovers," "Olive Kitteridge," and the upcoming "Berlin Station."
Children's author Helen Gradwell lay dead in her home for four months - as a publisher's letter sat on her doormat offering her a book deal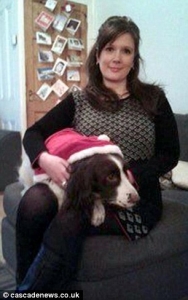 dailymail.co.uk – Sunday August 7, 2016
A reclusive author lay dead in her home for four months while a letter from book publishers accepting her first children's novel lay unread on the door mat.

Former teacher Helen Gradwell was discovered at her home near Bolton, Greater Manchester, after neighbours finally raised the alarm.
The Goat Bursary: Joanna Cannon And The Writers' Workshop Announce Funding For An Unpublished Author To Attend The Festival Of Writing 2016
booktrade.info – Wednesday August 3, 2016
THE GOAT BURSARY is available to an unpublished author who needs financial support in order to attend the Festival of Writing, an annual conference run by The Writers' Workshop.
The festival is an opportunity for unpublished authors to meet publishers, get advice from professional authors and pitch their work direct to agents. Attending can be a life-changing moment in an author's career: unique within the literary festival circuit, the Festival of Writing's primary focus is getting its delegates published, with agents there specifically to find the next publishing sensations.
A selection of the new listings added to firstwriter.com this month.
New Literary Agency Listing
firstwriter.com – Tuesday August 23, 2016
Handles: Fiction
Areas: Adventure; Crime; Erotic; Fantasy; Gothic; Historical; Horror; Literature; Mystery; Romance; Sci-Fi; Short Stories; Thrillers; Westerns
Markets: Adult; Children's; Youth
Treatments: Literary; Mainstream; Popular; Traditional
A full service literary agency for authors of fiction. We eagerly work with new and established authors to get their works published in both traditional and eBook formats.
New Magazine Listing
firstwriter.com – Monday August 15, 2016
Publishes: Essays; Fiction; Nonfiction; Poetry;
Areas include: Short Stories;
Markets: Adult;
Preferred styles: Literary
Nationally circulated literary review. Send 4-6 poems or essays or short stories up to 8,500 words. Address material to appropriate editor.
New Magazine Listing
firstwriter.com – Tuesday August 9, 2016
Publishes: Poetry;
Markets: Adult;
Preferred styles: Literary
Quarterly journal publishing haibun and tanka prose only.
Some of this month's articles for writers from around the web.
The Inevitable Death of Traditional Book Publishers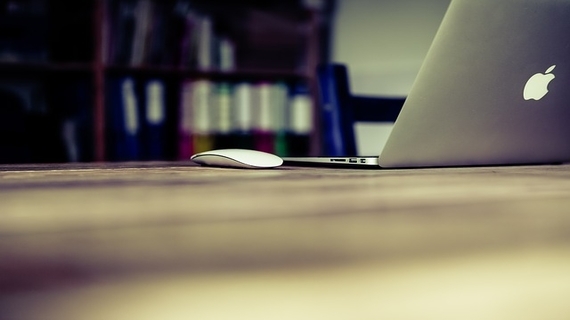 huffingtonpost.com – Saturday August 13, 2016
Traditional book publishers. They were once known as the titans of the book publishing industry. In the Baby Boomer era, self-publishing was an unknown concept. You needed a traditional publisher if you wanted the best chance to succeed with your book.
During that time, there was significantly less competition for publishers and authors, meaning more book sales for both parties.
Over time, traditional publishers (especially The Big 5) gradually started to exploit authors by offering lower royalties and seizing the author's publishing rights.
The Global Golden Age for Independent Publishers Has Begun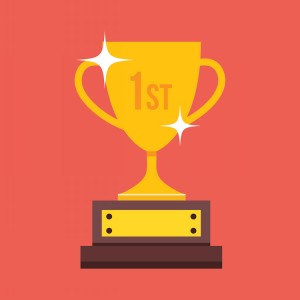 digitalbookworld.com – Wednesday August 10, 2016
A number of years ago, I predicted the publishing and bookselling industries would follow a boutique model, with the large and small and little in between. Note: this also applies to other industries, in most part due to the digital age and today's customer.
Book sales would be split between higher priced print books, for which the margin would be found, and low price digital books, which would provide the mass quantities. Bookstores would be split between the large chains with the budgets and economies of scale, and a wide range of independent bookstores that successfully built and became indispensable to their communities. Likewise, publishers would consist of the huge conglomerates with the advertising and bargaining power, and a vibrant independent publishing sector in touch and adaptive to the book buying community.
Top 10 books writers should read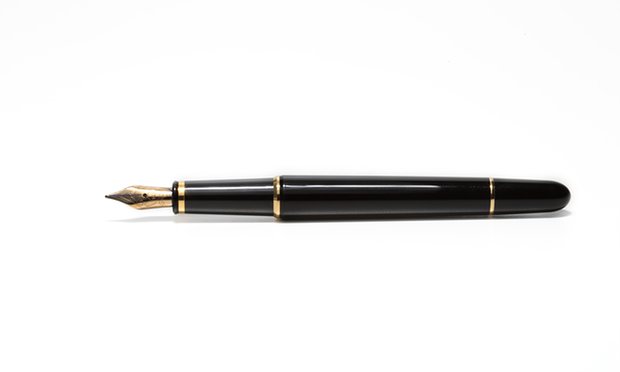 theguardian.com – Wednesday August 10, 2016
Writing a novel from scratch, which is to say without training, was such an unexpected odyssey that I was prompted to recall the discoveries in my new book, Release the Bats – as much to remind myself where the power lay as to pass the keys on to others trying their luck. I didn't read a lot before writing a novel, but I realise now that certain books helped set me up. Writing fiction means writing vibrant human characters, and luck is with us in terms of research, as we haven't essentially changed since we came down from the trees. So the best grounding for a fiction writer must be one that explores human nature with gloves off. There's nothing like literature from ancient Rome bemoaning consumer culture to show that nothing is new, or literature from Habsburg Italy telling how to hire nuns for sex from the mothers superior of convents to put Fifty Shades in perspective. Which is to say that if we haven't figured ourselves out by now, there's still time: we're not going anywhere.
Information about this newsletter and the firstwriter.com site.
Resources for writers
Go to firstwriter.com for the following invaluable resources for writers:
Advertise
To advertise on this newsletter for as little as $30 / £20 click here
Submit
To submit articles, news items, press releases, or any other items of interest to writers, click here
This newsletter has been compiled by firstwriter.com and is protected by copyright. It may not be copied, forwarded, or otherwise distributed in whole or in part without firstwriter.com's written consent.
While every effort is made to ensure that all information contained within this newsletter is accurate, readers are reminded that this information is provided only as a list of potential leads that the reader should follow up with his or her own investigations. Unless otherwise stated, firstwriter.com is not associated with and does not endorse, recommend, or provide any assurances relating to any of the organisations, events, persons or promotions contained within this newsletter, and cannot be held responsible for any loss incurred due to actions taken in relation to information provided. Inclusion does not constitute recommendation.
Please do not reply to this email. The address from which this has been sent is not capable of receiving emails and sending an email to it may cause your subscription to stop. If you have any queries or require any assistance please contact us by going to https://www.firstwriter.com/contact_us.shtml
© firstwriter.com 2016