Writers' Newsletter
Issue #159
June 2016
Literary Agents Database upgraded
firstwriter.com – Friday June 3, 2016
Following the upgrades to the Magazines Database and Publishers Database in April and May, this month the Literary Agents database has now also been upgraded.
The new-look Literary Agents Database features the same enhancements to the search, navigation, and listings as was introduced for the Magazines and Publishers Databases, making finding the right literary agent for your work easier than ever.
For full details of all the new features, see the news item on the launch of the Magazines Database at https://www.firstwriter.com/news/?New-Magazines-Database-launched&GUID=584
To try out the new database yourself (anyone can try it out – you don't need to be a subscriber), go to https://www.firstwriter.com/Agents/
Online journal in search of writing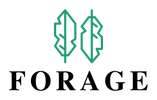 firstwriter.com – Wednesday June 22, 2016
Forage Poetry Journal is a recently created online journal in search of writing and art that is accessible, and that "reaches into that space between our heads and our hearts to open a door to something we had almost missed".
The magazine is accepting submissions on a theme of the Poetry of Tragedy until July 20th, 2016. The submission page also contains information on upcoming themes and future deadlines.
The magazine also welcomes creative nonfiction, essays, photography and original artwork for each theme.
Writers' Handbook 2021 - Out Now!
Over 3,000 markets for writers
Includes literary agents, publishers, and magazines
40% cheaper than Writers' Market and over 50% cheaper than the Writers' & Artists' Yearbook
Available both in print and soon as an ebook
Poems still sought for Welcome to Leicester
firstwriter.com – Friday June 17, 2016
Poems are sought for the Welcome to Leicester anthology. The deadline for submissions of poems on the theme of messages or stories about the city of Leicester is July 15, 2016.
Submissions can be made by email to poetry@leicesterwrites.co.uk or by post. Only previously published poems can be accepted.
National Poetry Anthology seeks submissions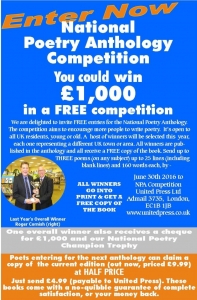 firstwriter.com – Monday June 6, 2016
The National Poetry Anthology is seeking submissions of poetry from across the UK by June 30, 2016.
Entry is free and over 100 winners will be selected this year. Each will receive a free copy of the book. One overall winner also gets £1,000 and a trophy to keep for life.
Some of this month's news for writers from around the web.
Former Orion editor Silk becomes literary agent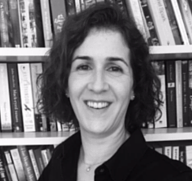 thebookseller.com – Thursday June 23, 2016
Former Orion editor Julia Silk is forging a new career path as a literary agent in association with MBA Literary Agents.
Silk, who has worked as an editor for 15 years, most recently with Orion, will be building her own client list with a focus on commercial fiction, crime and thrillers, extending to accessible literary fiction "if a voice really grabbed me".
She is also open to proposals for "platform-driven non-fiction", in the areas of parenting and lifestyle, fashion, style and beauty, as well as narrative non-fiction and memoir.
"The Literary Lunch" Podcast Hosts Smith Publicity President Sandy Smith
digitaljournal.com – Wednesday June 22, 2016
Sandy Smith, president of prolific book marketing agency Smith Publicity, was recently invited to join the hosts of the popular Literary Lunch podcast and share her thoughts on book publicity strategies. "The Literary Lunch" is hosted by Laura Rothschild and Sandra O'Donnell, Ph.D., both of whom are literary agents and the co-founders of RO Literary Agency.
Literary Agent Lindsay Framson Leaves UTA, Joins Kaplan/Perrone As Manager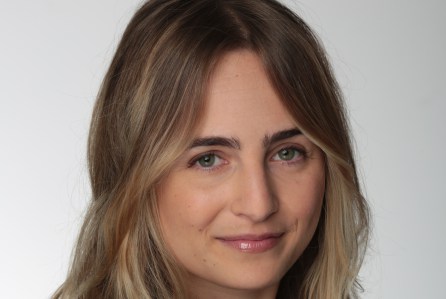 deadline.com – Wednesday June 22, 2016
Framson had been at UTA for eight years. She started in the agency's mailroom in 2008 and worked in the TV lit department as an agent for the past four years. Clients who will stay with her in her new role as manager and become clients of Kaplan/Perrone include Justin Brenneman (Quantico), Kyle Flynn, Kathleen Hale, Danielle Henderson (Divorce), Emily Hirshey (The Ranch), Matt Hausfater (Undateable), Deirdre Mangan (iZombie), Morgan Margraf & Jerica Lieberman (Mistresses) and Jack Lawrence Mayer (Single Long).
A selection of the new listings added to firstwriter.com this month.
New Magazine Listing
firstwriter.com – Monday June 20, 2016
Publishes: Essays; Fiction; Nonfiction; Poetry;
Markets: Adult;
Preferred styles: Experimental; Literary
Publishes fiction, poetry, and lyrical essays. Particularly interested in pieces that play with form and structure, and surreal themes. In each reading period send up to one piece of fiction, one essay, or up to three poems, as Word file attachments. See website for full submission guidelines.
New Publisher Listing
firstwriter.com – Friday June 10, 2016
Publishes: Fiction;
Markets: Children's; Youth
Publishes Young Adult, New Adult, and Middle Grade. Always on the lookout for new, dynamic, and fresh voices. Send query by email with word count, brief author bio (100-200 words), one-page synopsis, and first 3-5 chapters. See website for full guidelines.
New Magazine Listing
firstwriter.com – Wednesday June 8, 2016
Publishes: Essays; Fiction; Nonfiction; Poetry;
Areas include: Criticism; Culture; Literature; Short Stories;
Markets: Adult;
Preferred styles: Literary
Publishes literary criticism, cultural studies, poetry and fiction. Send submissions by email. See website for separate email address for submissions of criticism.
Some of this month's articles for writers from around the web.
Writing the Other: intensely practical advice for representing other cultures in fiction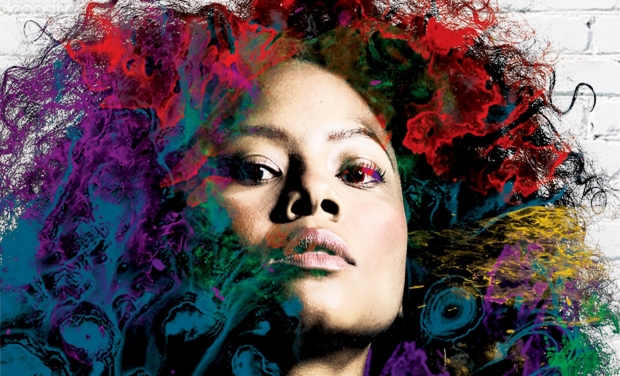 boingboing.net – Thursday June 23, 2016
For more than a decade, science fiction and fantasy writers have handed around Nisi Shawl and Cynthia Ward's Writing the Other, an intensely practical and thoughtful guide to inclusive, representative writing that includes people of genders, ethnicities, races, and orientations other than the writer's.
Will Self: 'I write first thing, when I can suspend disbelief in the act of making things up'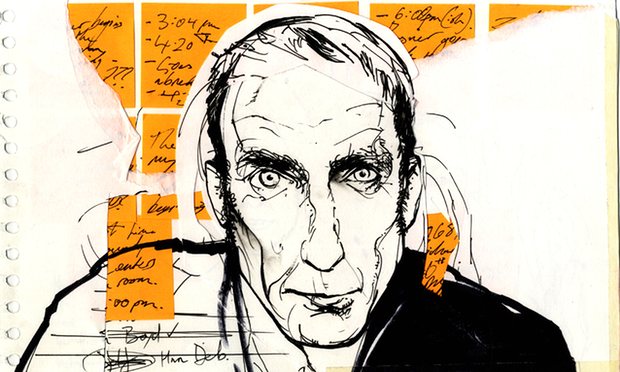 theguardian.com – Saturday June 18, 2016
When I'm working on a novel I type the initial draft first thing in the morning. Really: first thing. For preference, I have a cigarette ready-rolled and a coffee percolator loaded the night before; then I simply roll out of bed, fuel up and set to it. I believe the dreaming and imagining faculties are closely related, such that wreathed in night-time visions I find it possible to suspend disbelief in the very act of making stuff up, which, in the cold light of day would seem utterly preposterous. I've always been a morning writer, and frankly I believe 99% of the difficulties novices experience are as a result of their unwillingness to do the same. Narrative structure, mise en scene, characterisation − you can't get to grips with these problems unless you've put the words on the page.
Want to Succeed in Self-Publishing? It's a Lifetime Learning Experience: Tips from an Indie Author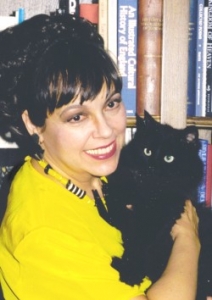 publishersweekly.com – Saturday June 18, 2016
Although Carole Nelson Douglas has traditionally published more than 60 novels, she wanted more control over her books and decided to go indie. And while she did find the transition challenging – and encountered a "status downgrade" in some of her writers groups -- Publishers Weekly gave her latest, Cat in a Zebra Zoot Suit, a positive review.
Information about this newsletter and the firstwriter.com site.
Resources for writers
Go to firstwriter.com for the following invaluable resources for writers:
Advertise
To advertise on this newsletter for as little as $30 / £20 click here
Submit
To submit articles, news items, press releases, or any other items of interest to writers, click here
This newsletter has been compiled by firstwriter.com and is protected by copyright. It may not be copied, forwarded, or otherwise distributed in whole or in part without firstwriter.com's written consent.
While every effort is made to ensure that all information contained within this newsletter is accurate, readers are reminded that this information is provided only as a list of potential leads that the reader should follow up with his or her own investigations. Unless otherwise stated, firstwriter.com is not associated with and does not endorse, recommend, or provide any assurances relating to any of the organisations, events, persons or promotions contained within this newsletter, and cannot be held responsible for any loss incurred due to actions taken in relation to information provided. Inclusion does not constitute recommendation.
Please do not reply to this email. The address from which this has been sent is not capable of receiving emails and sending an email to it may cause your subscription to stop. If you have any queries or require any assistance please contact us by going to https://www.firstwriter.com/contact_us.shtml
© firstwriter.com 2016