Writers' Newsletter
Issue #153
December 2015
Skrawl Online Screenwriters' Room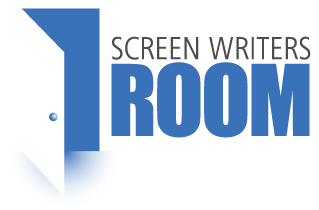 By Alexandra Daniel
BoomWriter Media
firstwriter.com – Thursday December 3, 2015
Skrawl, the free online community that turns the storytelling process into a social media experience, will be going Hollywood in January 2016, and it wants to take one talented undiscovered writer along for the ride.
Kalyna Review: Call for Submissions
firstwriter.com – Wednesday November 25, 2015
Kalyna Review, a celebration of language and translation, is seeking submissions for its Spring 2016 issue. They are looking for articles and creative work that explore how language creates the personal universe we each inhabit. They are also interested in marginalised and minority European languages, the languages of peoples who throughout most or all of their history had no state.
Writers' Handbook 2021 - Out Now!
Over 3,000 markets for writers
Includes literary agents, publishers, and magazines
40% cheaper than Writers' Market and over 50% cheaper than the Writers' & Artists' Yearbook
Available both in print and soon as an ebook
Some of this month's news for writers from around the web.
The Book Is Risen! Publishers Say Physical Book Sales Are Back on the Rise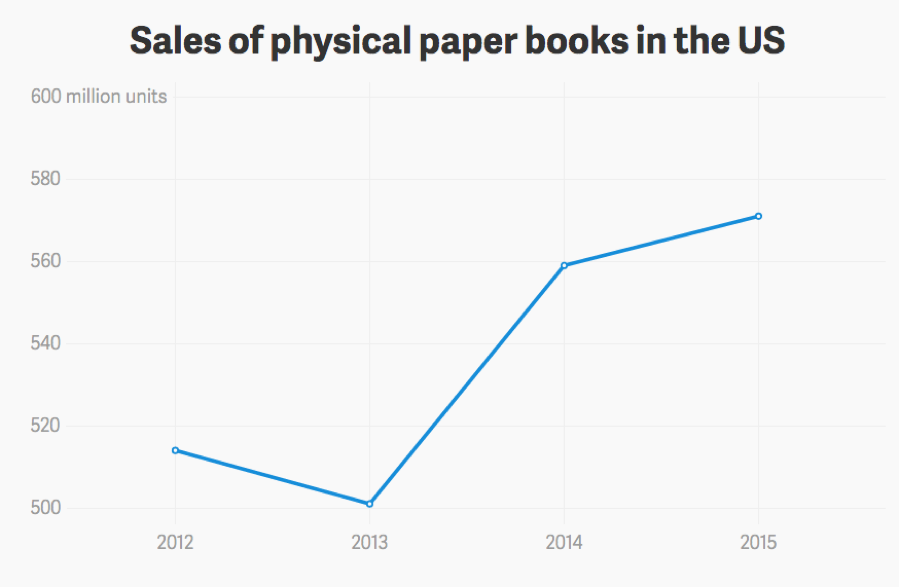 mic.com – Saturday December 26, 2015
This Christmas, the best gift to get your loved ones might be a book — an actual one with pages made from dead trees.
Long considered doomed, the physical book has been making a comeback in recent years with sales surging in 2014 and continuing to increase at a more modest pace this year. According to raw data from Nielsen BookScan,Quartz reported, 501 million books were sold in 2013, a number that grew to 559 million for 2014, and 2015 now stands at 571 million.
Physical Book Sales On The Rise, But It Doesn't Mean What You Think
inquisitr.com – Saturday December 26, 2015
Book sales for physical books are certainly on the rise, according to recent numbers reported by Mic.
Referencing Nielsen BookScan data, writer Jon Levine notes that physical paper books are enjoying a bit of a renaissance with 571 million sold in 2015, up from 559 million in 2014 and 501 million in 2013.
This data flies in the face of what some were predicting from the indie author community, who believed that print books were on their way to becoming a niche market.
Naturally, those in the traditional publishing camp are touting their "I told you so's," but that may be a bit premature if you dig deeper into the report.
Author Publishes 5 Books with 5 Different Publishers in 10 Months

expertclick.com – Monday December 21, 2015
While many authors struggle to get one book published by a traditional publisher, author Gini Graham Scott has published 5 books with different publishers – and she helps other writers find publishers and agents. Plus she has a feature film in release and a second feature in production – and she helps screenwriters and filmmakers find producers, agents, and distributors, too.
A selection of the new listings added to firstwriter.com this month.
New Literary Agency Listing
firstwriter.com – Wednesday December 16, 2015
Handles: Fiction; Nonfiction;
Areas: Arts; Autobiography; Beauty and Fashion; Biography; Cookery; Culture; Health; Historical; Music; Politics; Science; Spiritual; Sport;
Markets: Adult; Children's; Youth;
Treatments: Commercial; Literary; Popular
Always on the lookout for commercial and literary fiction, but specialises in nonfiction. See website for list of agent interests and address submission by email to specific agent.
New Magazine Listing
firstwriter.com – Tuesday December 15, 2015
Publishes: Essays; Fiction; Nonfiction; Poetry;
Areas include: Short Stories;
Markets: Adult;
Preferred styles: Literary
Submit up to 5 poems; fiction up to 5,000 words; or essays up to 3,000 words, via online submission system.
New Publisher Listing
firstwriter.com – Thursday December 3, 2015
Publishes: Fiction; Nonfiction; Poetry; Adventure; Business; Erotic; Religious; Romance; Self-Help; Short Stories;
Markets: Adult; Children's
Send query by post with SASE or by email, with synopsis and 30-page sample. Will not consider one-page proposals or full mss. No historical novels, science fiction, fantasy, westerns, horror, plays, scientific or technical reference, or books intended as textbooks. See website for full details.
Some of this month's articles for writers from around the web.
On Star Wars, The Craft of Writing and What Novelists Can Learn From 'The Force Awakens'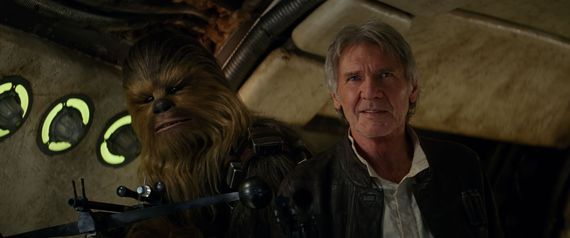 huffingtonpost.co.uk – Monday December 21, 2015
I was 4 years old when I saw Star Wars for the first time. It was on a 12-inch cathode-ray television that had 4 buttons, 2 knobs and looked like a giant microwave (not, I'm guessing, what Lucas had in mind) and I got sent to bed during the trash compactor scene. It was 1982. The subsequent 50 or so viewings (making it to the trench run and victory) took place my Grandma's top-loading Betamax.
What Jules Feiffer taught me about writing for kids
boingboing.net – Saturday December 12, 2015
25 years into creating my comic strip "Tom the Dancing Bug," I've just embarked on another venture: writing books for kids. My series of books, The EMU Club Adventures, began in April with Alien Invasion in My Backyard, and the second installment, Ghostly Thief of Time, was released last month.
Now, "Tom the Dancing Bug" is certainly not for kids, but writing for kids was something I've always wanted to do. I love kids' literature and culture, and I love kids; if I'm at a gathering of friends and family, you'll probably find me laughing it up with the kids.
But as I started this new task, I was kind of worried about whether I could write for an audience that wasn't me. My comic strip is pretty much what I would want to read – would consciously writing for another audience render the work stilted, off-target, or even pandering?
Are small independent publishers doing the work for big publishers?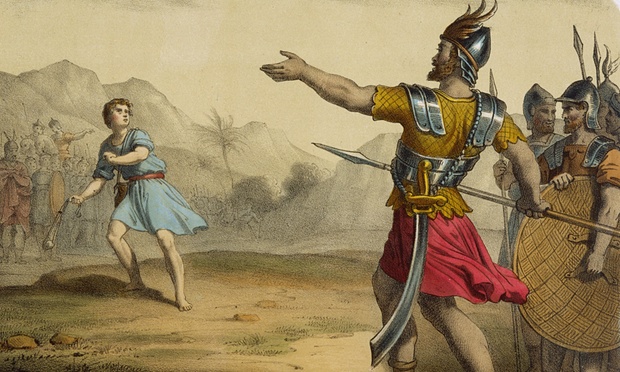 theguardian.com – Tuesday December 22, 2015
Here's an observation: it sometimes feels as though smaller independents are the research and development departments for the big publishers, where literary fiction is concerned. We find great writers, nurture them, wipe their brows, polish their work and buff it until it shines. Then we send them out, readers love the books and they get shortlisted and win major literary prizes.
Information about this newsletter and the firstwriter.com site.
Resources for writers
Go to firstwriter.com for the following invaluable resources for writers:
Advertise
To advertise on this newsletter for as little as $30 / £20 click here
Submit
To submit articles, news items, press releases, or any other items of interest to writers, click here
This newsletter has been compiled by firstwriter.com and is protected by copyright. It may not be copied, forwarded, or otherwise distributed in whole or in part without firstwriter.com's written consent.
While every effort is made to ensure that all information contained within this newsletter is accurate, readers are reminded that this information is provided only as a list of potential leads that the reader should follow up with his or her own investigations. Unless otherwise stated, firstwriter.com is not associated with and does not endorse, recommend, or provide any assurances relating to any of the organisations, events, persons or promotions contained within this newsletter, and cannot be held responsible for any loss incurred due to actions taken in relation to information provided. Inclusion does not constitute recommendation.
Please do not reply to this email. The address from which this has been sent is not capable of receiving emails and sending an email to it may cause your subscription to stop. If you have any queries or require any assistance please contact us by going to https://www.firstwriter.com/contact_us.shtml
© firstwriter.com 2015