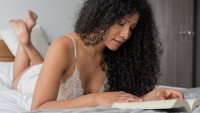 Books: As demand for sex fiction hots up, UK bookshelves will soon be heaving under weight of steamy titles
inews.co.uk – Tuesday March 28, 2023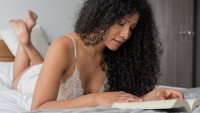 Readers can expect a stream of erotic fiction, memoir and relationship guides to appear in book shops, and for titles to have a greater focus on inclusivity than traditional mainstream offerings
Things are about to start hotting up between the covers for British bookworms after publishers predicted bookshelves across the country will soon be heaving with steamy titles.
A host of offerings centering on sex, relationships and intimacy is due to be released in the coming months to cater for readers starved of physical closeness and affection during the Covid-19 pandemic and seeking escape from the bleakness wrought by the cost of living crisis.
Readers can expect a stream of erotic fiction, memoir and relationship guides to appear in book shops, and for titles to have a greater focus on inclusivity than traditional mainstream offerings – which have typically focused on heterosexual monogamous relationships – publishers, literary agents and authors have revealed.
Get the free newsletter | Submit a news item or article | Get Writers' News for your website