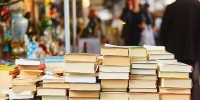 Publishers Play the Pandemic Waiting Game
publishersweekly.com – Sunday August 2, 2020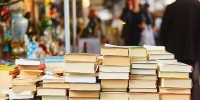 With Labor Day only five weeks away, it has become clear that a substantial number of publishers, both in New York City and elsewhere, will not be returning to their offices in anything resembling full force before 2021. Moreover, organizers of a few industry events set for early next year have already announced they will be moving them from in-person to online. PubWest, for one, announced that its annual conference, originally planned for February 4–6 in Denver, will be virtual.
Those developments follow decisions to hold many fall 2020 publishing events online. All of the fall regional bookselling shows, which some had speculated could mark the return of in-person meetings, have gone virtual. BISG canceled its annual meeting—which had originally been planned for spring but moved to September 11 in New York City—and replaced it with a series of online programs, which began July 28 and will conclude on September 11 with its awards ceremony and a keynote address by Barnes & Noble CEO James Daunt. Last week, the Brooklyn Book Festival said it will move its September 28–October 5 fair online. The National Book Awards will also be a virtual event, set for November 18. In the weeks ahead of the awards ceremony, the NBA will hold a series of digital programs, beginning October 20 with its 5 Under 35 event, which recognizes emerging fiction writers.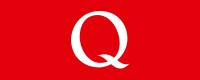 Q magazine to close
completemusicupdate.com – Tuesday July 21, 2020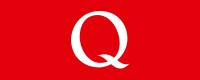 Q magazine will close after one final issue, it has been confirmed. Publisher Bauer Media had hoped to find a buyer, but seemingly no deal could be done to rescue the music magazine.
It was one of ten titles put up for review by Bauer in May. Last month it was announced that three of those ten would close, including another younger music title, the magazine spin-off of radio station Planet Rock. But Q was among five magazines that the publisher hoped might be bought by another company, with talks about a possible sale seemingly at an "advanced" stage.
Prior to that announcement the team who produce Q were pretty certain closure was incoming and put together the most recent issue as if it was the last. The prospect of surviving under new ownership allowed them to start working on another edition, but yesterday Editor Ted Kessler confirmed closure was now confirmed, making the upcoming issue the grand finale.
Get the free newsletter | Submit a news item or article | Get Writers' News for your website