Yeovil Literary Prize entries now open
chardandilminsternews.co.uk – Monday January 3, 2022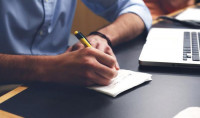 An annual competition that raises money to support young people in the Chard and Ilminster area training for careers in the performing and creative arts has been launched.
The Yeovil Community Arts Association has also announced a new category in its 2022 international literary prize writing competition, which opened on Saturday (January 1).
Now in its 19th year, the Yeovil Literary Prize continues to attract more entries each year from accomplished and aspiring wordsmiths from all over the world.
To read the full article on chardandilminsternews.co.uk, click here
Recent News