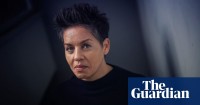 Though the average writer earns £10,000 a year, mean household earnings are more than £81,000 – a result bestselling author Kit de Waal calls problematic.
Writing is in danger of becoming an elitist profession, with many authors being subsidised by their partners or a second job in order to stay afloat, according to new statistics.
The full findings from the annual Authors' Licensing and Collecting Society report into author earnings paint a more nuanced picture than the headline results from last summer, which revealed that median earnings for professional writers had fallen to less than £10,500 a year. While the average professional writer earns £10,000 a year, the mean earnings for a writer's household were more than £81,000 a year, and median household earnings were at £50,000 per annum. "Most writers supplement their income from other sources, such as a second job or household earnings contributed by a partner", according to the report, which analysed answers from more than 5,500 professional writers.
To read the full article on theguardian.com, click here