Sci-fi publisher Clarkesworld halts pitches amid deluge of AI-generated stories
theguardian.com – Wednesday February 22, 2023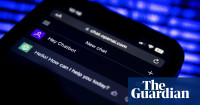 One of the most prestigious publishers of science fiction short stories has closed itself to submissions after a deluge of AI-generated pitches overwhelmed its editorial team.
Clarkesworld, which has published writers including Jeff VanderMeer, Yoon Ha Lee and Catherynne Valente, is one of the few paying publishers to accept open submissions for short stories from new writers.
But that promise brought it to the attention of influencers promoting "get rich quick" schemes using AI, according to founding editor Neil Clarke.
In a typical month, the magazine would normally receive 10 or so such submissions that were deemed to have plagiarised other authors, he wrote in a blogpost. But since the release of ChatGPT last year pushed AI language models into the mainstream, the rate of rejections has rocketed.
In January, Clarke said, the publisher rejected 100 submissions, banning their "authors" from submitting again. In February to date, he has banned more than 500.
To read the full article on theguardian.com, click here