Save Our Books campaign urges government to keep UK copyright exhaustion scheme
thebookseller.com – Friday September 23, 2022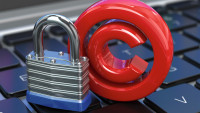 The Publishers Association (PA) has written to the new secretaries of state for digital, culture, media and sport (DCMS) and business, energy and industrial strategy (BEIS) to urge them to continue with the UK's current copyright exhaustion scheme.
The PA, alongside its Save Our Books campaign partners, including the Association of Authors' Agents, Authors' Licensing and Collecting Society and Society of Authors, want the Intellectual Property Office (IPO) to stick to the current regime when it makes a final decision in March 2023.
The IPO consulted on changes to the UK's copyright exhaustion regime last year, including considering a move to an international exhaustion regime. The Save Our Books campaign fought to retain the UK's current regime, arguing that the proposed changes "would cause a projected loss of up to £2.2bn to the publishing industry, disincentivise the UK's thriving book exports, and flood the UK with international copies of books tailored to other international audiences, typically American".
To read the full article on thebookseller.com, click here