Rick Pascocello joins Glass Literary Management
firstwriter.com – Tuesday December 27, 2016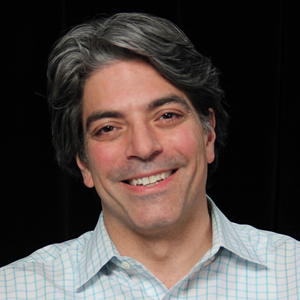 Rick Pascocello has joined the boutique literary agency, Glass Literary Management, as a literary agent. Rick previously worked at Penguin Random House for 23 years, where he was Vice President, Executive Director of Marketing.
According to the agency's website, Rick is interested in working with nonfiction authors who bring a unique perspective to memoir, biography, business, history, narrative nonfiction, sports, popular culture, social commentary and other thought-provoking ideas, as well as mainstream and literary fiction writers "whose voices ring true on every page". He has previously worked with authors such as Harlan Coben, Patricia Cornwell, Ken Follett, Charlaine Harris, Khaled Hosseini, Nora Roberts, Patrick Rothfuss and JR Ward; as well as nonfiction bestsellers such as Stephen Johnson, Jen Lancaster, James McBride, Dan Pink, and Joan Rivers.
As ever, a new literary agent offers writers a rare opportunity to submit to an agent while they are actively building their list, rather than having all their time taken up with promoting the work of existing clients.
For full details of Glass Literary Management go to https://www.firstwriter.com/Agents/details.cgi?Company=Glass-Literary-Management-LLC&RecordNumber=1157 or visit their website here.
For the details of over 650 other literary agencies, search firstwriter.com's Literary Agents database at https://www.firstwriter.com/Agents/
And don't forget that the 2017 edition of firstwriter.com's Writers' Handbook is available now, and is the best book available for listings of literary agents. It boasts 90 pages of literary agency listings – that's nearly twice as many as you'll find in the Writer's Market, which has only 56 pages of literary agent listings; and is more than double the number of pages of literary agent listings in the Writers' & Artists Yearbook, which has a mere 40 pages of listings.
And with firstwriter.com's Writers' Handbook 2017 costing only $17.25 / £11.49 it's a lot cheaper than either the Writers' Market ($49.99) or the Writers' & Artists Yearbook (£20.00).
The book is available to buy now, both in print and ebook formats:
Buy in print
The print version of the book is available from various outlets, including:
Buy ebook
The ebook version can be bought through the following outlets: