Publishers happy ever after as sales of romantic fiction keep on climbing
sundaypost.com – Sunday November 13, 2022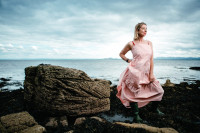 One of Scotland's best-selling novelists will celebrate nine million sales this week as publishers report surging sales of romantic fiction.
Publishers from around the world will join Jenny Colgan to mark the multi-million copy milestone spanning her 30 happy-ever-after novels, which have been translated into 26 languages and enjoyed by fans around the world.
Publishers suspect readers are seeking uplifting, heartwarming escapist reads more than ever with romantic fiction, in particular, enjoying a huge uplift and love stories accounting for 26% of the titles in the Sunday Times best-sellers' chart, up from 18.6% last year.
To read the full article on sundaypost.com, click here