Publisher of Roald Dahl books in French has 'no plans' for rewrite
theguardian.com – Wednesday February 22, 2023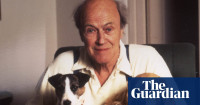 The French publishers of Roald Dahl have ruled out any changes to the late British author's translated books after it emerged that English editions were being rewritten for modern audiences.
Gallimard said on Tuesday the original texts would "remain intact" after the UK publisher Puffin hired sensitivity readers to remove language deemed inappropriate.
"This rewriting only affects Great Britain. We have never modified Roald Dahl's writings and we have no plans to do so today," a spokesperson for the publisher's children's department said.
The changes to characters and language in the author's popular children's books provoked a wave of debate. The author Sir Salman Rushdie wrote on Twitter: "Roald Dahl was no angel but this is absurd censorship/ Puffin Books and the Dahl estate should be ashamed."
To read the full article on theguardian.com, click here