Poetry anthology for Grenfell Tower
firstwriter.com – Wednesday August 16, 2017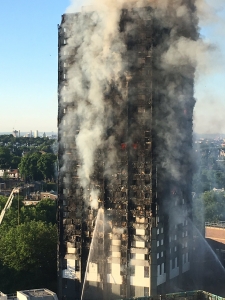 An anthology of poems is being compiled which respond to the Grenfell Tower tragedy:
https://en.wikipedia.org/wiki/Grenfell_Tower_fire
The collection will be published by Eyewear in December 2017.
Money raised after costs will go to a relevant charity, but because this is a complex and sensitive issue, and the book is several months away, we are waiting until October to choose one or two such funds.
Poems can be up to 50 lines long and in any style, format or LANGUAGE. Here for example are the forty languages most spoken by children in London:
http://projectbritain.com/regions/languages.htm
but work in any language will be considered. If you are submitting something which is not in English, French, German, Russian, or Spanish, please add a small description of the poem in English.
Ideally, please send your work as an attached file in Word format.
Submission deadline is 15 September 2017.
Poems submitted will be reviewed blind by a small panel of poets.
Email submissions to: DarkBones@igy50.net