PFD rebrands e-book imprint
thebookseller.com – Saturday June 2, 2018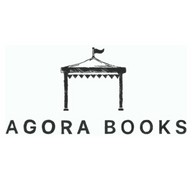 Literary agency Peters Fraser + Dunlop is to rebrand its e-book list Ipso Books as Agora Books, and will look to expand its digital output with commercial frontlist titles.
Ipso Books was launched in September 2015, drawing on PFD's estates business, with titles from the likes of Eric Ambler and Margery Allingham. The rationale was that in cases where publishers did not want to publish deep backlist titles, or did not have the rights, the agency would make them available to readers via e-book and print on demand.
Agora will also now seek to publish new writing, leading its push with Missing Pieces, a début novel by Laura Pearson, on 21st June, part of a three-book deal the list has struck with the writer.
To read the full article on thebookseller.com, click here
Recent News