Out with the 'chick lit' and in with the 'menopause thriller'? Leading British publisher says it wants more fiction books to reflect experiences of menopausal women after complaints about an over-focus on 'edgy' twentysomethings
dailymail.co.uk – Saturday June 11, 2022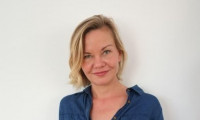 HarperCollins are creating a new genre they are calling the menopause thriller
They want stories that 'change the conversation surrounding menopause'
It would portray peri-menopausal and menopausal women...who fight back'
The new genre could spell the end of 'chick lit', which targeted younger women
A leading British publisher is 'actively looking' for fiction which reflects women's experiences of the menopause.
HarperCollins wants to print stories that 'change the conversation surrounding menopause' following years of young female protagonists taking centre stage.
It comes as the subject is increasingly raised on TV, from Davina McCall's Channel 4 documentary Sex, Mind and the Menopause to the Netflix political drama Borgen, in which the protagonist grapples with menopausal symptoms.
To read the full article on dailymail.co.uk, click here