Open Call for Poetry Submissions
firstwriter.com – Thursday October 6, 2016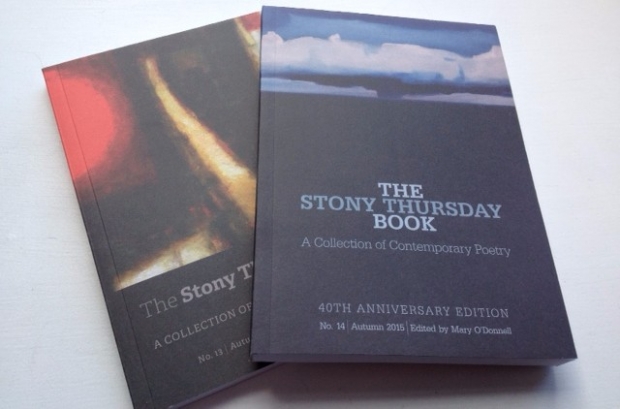 The Stony Thursday Book is seeking submissions from local, national and international poets for its next issue, to be published in December 2016.

The Stony Thursday Book was founded by Limerick poets John Liddy and Jim Burke in 1975, and has been edited by poets Mark Whelan, Kevin Byrne, Patrick Bourke, Knute Skinner, Thomas McCarthy,Ciarán O'Driscoll, Mary Coll, Jo Slade, Paddy Bushe, Peter Sirr and Mary O'Donnell.

The Stony Thursday Book is one of the longest-running literary journals in Ireland and celebrates its 41stedition in 2016.

This year's Editor of the Stony Thursday Poetry Book is poet and writer John Davies.

How to Submit:
Each poet should send no more than 6 poems.
Submitted poems must be previously unpublished.
Each poet should submit a short bio (max 100 words)
Submissions are being accepted by email and by post.
When submitting poems by post please write your name on each page. Please mark envelopes: The Stony Thursday Book 2016.
When submitting by email please reference TSTB 2016 in your subject line and please attach all poems in a single file attachment (pdf or doc).

Send poems to:
The Stony Thursday Book 2016, Limerick Arts Office, Limerick City and County Council, Merchant's Quay, Limerick
Or by email to: artsofficesubmissions@limerick.ie

Closing Date for Submissions: Friday 28th October 2016
For any queries please phone: +353 (0)61 407363 / +353 (0)61 407421