OWN IT! founder launches literary agency
thebookseller.com – Thursday August 30, 2018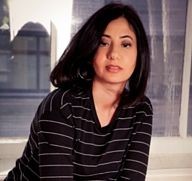 Multimedia publisher OWN IT! has launched a literary agency arm, signing author Courttia Newland as its first client.
Billed as a "storytelling lifestyle brand" spearheaded by founder Crystal Mahey-Morgan, the company already operates as a book publisher, a record label and an events arm. Mahey-Morgan will be OWN IT!'s main agent, helping to "diversify how it works with storytellers to include literary representation". The company is currently negotiating with several sub-agents about a foreign rights partnership, according to a spokesperson for the organisation.
Mahey-Morgan's previous contract negotiation experience includes a year at PFD as well as a three-year stint in the contracts department at Penguin Random House between 2008 and 2012. She described setting up a literary agency as "an obvious next step for OWN IT!"
To read the full article on thebookseller.com, click here
Recent News