Nosy Crow scoops five nominations for IPG Awards
thebookseller.com – Monday February 12, 2018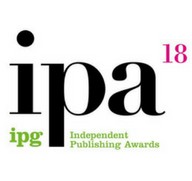 Nosy Crow and Bloomsbury have dominated the IPG Independent Publishing Awards shortlists alongside various radical publishers such as Verso and Zed Books.
Nosy Crow has scooped five nominations in four of the 12 categories, while Bloomsbury is nominated three times.
Class Publishing, Kogan Page, Otter-Barry Books and SPCK all have two nominations across the shortlists while 10 publishers—Boydell & Brewer, Burleigh Dodds Science Publishing, Emerald Publishing, Hurst Publishers, Little Tiger Group, Old Barn Books, Otter-Barry Books, Pluto Press, Verso and Zed Books—appear on the shortlists for the first time.
To read the full article on thebookseller.com, click here
Recent News