New edition of Budding Bestseller guide launched
firstwriter.com – Thursday October 22, 2015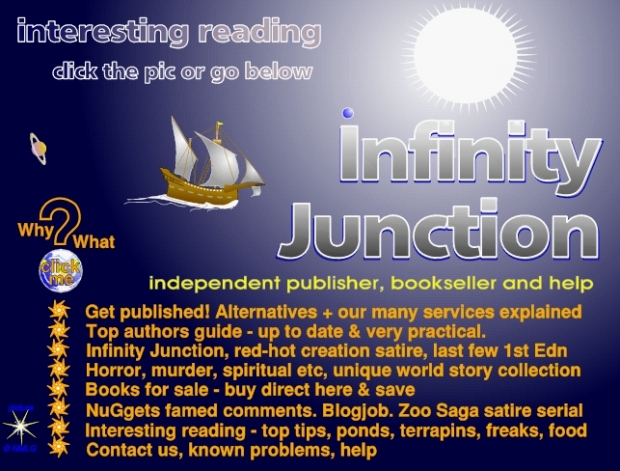 Infinity Junction has moved, and also introduced the new 2016 edition of its praised Budding Bestseller guide (originally the book Budding Author). To attract people to their new home server and latest website, www.infinityjunction.com, Infinity Junction is offering, for a limited period, free copies in digital form of Budding Bestseller.
Budding Bestseller is designed to be comprehensive and practical. It covers: clarifying ideas, organising; building strong, sellable stories; developing style; what to do if stuck; short stories, scripts, etc; methods to improve both stories and style in work already written; appraisal, editing and rewriting; a foolproof way to construct that all-important synopsis; best ways to approach agents; business awareness; technology, alternative publishing methods; and much, much more.
Known for its user-friendliness and many examples, Budding Bestseller is 110 pages long in this 7th edition. It is set up for both screen viewing and printing and binding into book form, if you wish.
For a free copy, go to www.infinityJunction.com, www.infinityjunction.org, or www.infinityjunction.co.uk to find how to claim Budding Bestseller 2016 by email (personal info kept completely confidential),
For more information, click here