New Writing North to launch skills hub in £600k project
thebookseller.com – Tuesday July 26, 2022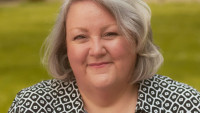 New Writing North, the creative writing and reading agency for the North of England, is launching a writing and publishing skills hub in autumn 2022, utilising a £600,000 programme to develop its reach.
Funded by the North of Tyne Combined Authority (NTCA) and other local sponsors, the hub aims to create a suite of educational and professional development opportunities for schools and teachers, students, young people and adult learners, and writers and small literary businesses in the region.
Taking place across Newcastle, North Tyneside and Northumberland, with accompanying online resources, the hub aims to open up opportunities for pupils interested in pursuing a career in the creative industries, in addition to offering networking and business skills training.
To read the full article on thebookseller.com, click here