New Writing North launches online writing courses led by Benson, Riches and more
thebookseller.com – Friday January 20, 2023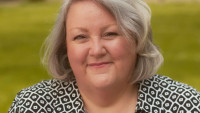 New Writing North has launched a series of online courses for writers in partnership with the Professional Writing Academy.
New Writing North Academy courses start in March 2023 and enrolment is now open for courses including life writing with Richard Benson, crime fiction with Marnie Riches and short stories with Susmita Bhattacharya, as well as CPD-accredited courses in screenwriting with John Yorke and writing for work with Piers Alder. More details can be found here.
The courses will be taught in small tutor-led groups over four to 16 weeks. Through a mixture of independent work and workshop learning, New Writing North said students would explore the techniques used by leading contemporary writers, learn to feed back on work in progress, develop their own voice and hone their writing craft.
To read the full article on thebookseller.com, click here