New Women's Prize longlist fee could pose 'serious barrier to entry', fear indies
thebookseller.com – Saturday September 29, 2018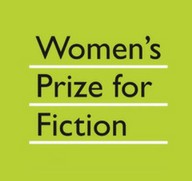 The Women's Prize for Fiction has introduced a new £1,000 fee for publishers whose books make its longlist of 16. Reaction online to the rule change reveal concerns the fee could pose "a serious barrier to entry" for smaller presses.
Independent publisher Galley Beggar Press took to Twitter yesterday to share it had just noticed the new rule which could prove "catastrophic for small publishers" in its estimation. "£1000 isn't small change to us," said Galley Beggar Press. "Our author won this prize a few years ago when we were even smaller. It would have been near impossible for us to enter with these rules."
Edinburgh independent Stirling Publishing said: "That's us out. Perhaps we could have an alternative prize, The Poundland Women's Prize?"
To read the full article on thebookseller.com, click here
Recent News