Marian Keyes to fund Curtis Brown scholarship for budding author
thebookseller.com – Tuesday May 15, 2018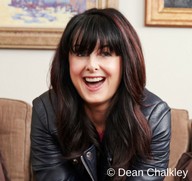 Bestselling author Marian Keyes is funding a £2,600 place on Curtis Brown's online six-month writing course for one "talented writer with limited financial means".
Keyes is providing financial support for the place on Curtis Brown Creative's (CBC) next novel-writing course starting in September.
The scholarship will be awarded on the basis of quality of material – applicants fulfilling the eligibility criteria should send in the opening 3,000 words and one-page synopsis for the novel they would like to work on during the course.
To read the full article on thebookseller.com, click here
Recent News