Lit Agent David Boxerbaum to Join Verve Agency
thewrap.com – Saturday July 23, 2022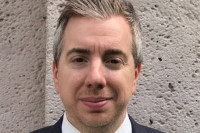 Top Paradigm literary agent David Boxerbaum is leaving the company for a position at Verve Talent and Literary Agency, Verve announced Thursday.
Boxerbaum joined Paradigm in January 2012 following a stint at APA Agency. He also previously worked at William Morris, Metropolitan and Endeavor after he started his career working for producer Jerry Bruckheimer.
Boxerbaum is known for his expertise in the spec script market. He brings with him a notable roster of directors, writers and producers.
To read the full article on thewrap.com, click here