Kate Shaw to launch new literary agency
thebookseller.com – Thursday June 6, 2019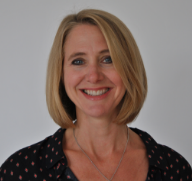 Kate Shaw is leaving The Viney Shaw Agency to set up her own literary agency next month.
The Shaw Agency will be launched on 1st July and Shaw will take her existing client list which includes novelists Isabel Ashdown, Lesley Lokko and Susan Elliot Wright, journalists Ian Cobain and Alex Crawford and children's novelists Fleur Hitchcock, Vashti Hardy, Alan MacDonald, James Nicol and Holly Smale with her.
An agent since 2001, Shaw worked at Aitken Alexander Associates before joining The Viney Agency in 2009. She became director in 2017 and the firm was renamed The Viney Shaw Agency.
To read the full article on thebookseller.com, click here
Recent News