Introducing Two Vocal Writing Contests
medium.com – Monday November 28, 2022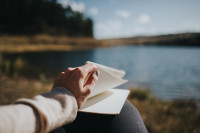 I recently joined Vocal Media and posted an article about my experience with this interesting platform. Those who missed it can view the article via the following link.
In this post, I'd like to mention another benefit of Vocal Media for writers. It is called writing challenges. After looking into them, I was surprised by the prizes.
Currently, Vocal has two challenges. I'd like to briefly introduce them.
The first one is called the Mystery Box Challenge.
To read the full article on medium.com, click here