Halton swaps United for PEW
thebookseller.com – Wednesday June 13, 2018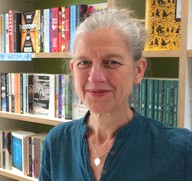 Margaret Halton has left United Agents to join PEW Literary and will handle all foreign rights for the agency.
Halton joined PEW on Monday (11th June) and will work alongside Patrick Walsh and John Ash as an associate agent.
She has worked in publishing houses and literary agencies on both sides of the Atlantic and has been responsible for selling international rights in non-fiction titles such as Margaret Thatcher's Memoirs and Naomi Klein's Shock Doctrine, as well as novels by Toni Morrison, Zadie Smith and Nick Hornby.
To read the full article on thebookseller.com, click here
Recent News