Ex-Pavilion publisher Dunnicliffe sets up Spring Literary agency
thebookseller.com – Wednesday May 18, 2022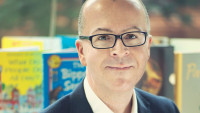 Following the sale of Pavilion Children's Books to HarperCollins, publisher Neil Dunnicliffe has left to set up his own agency, Spring Literary.
The agency will focus on the children's market, representing both authors and illustrators.
Dunnicliffe said he is representing some of the talent he worked with at Pavilion, including Pam Smy, shortlistee for the Greenaway and Waterstones Children's Prizes, and John Broadley, winner of the New York Times illustrated children's book of the year 2021. The agency has also signed Nibbies-shortlisted Ian Eagleton and Klaus Flugge-longlisted Ian Morris and Flora Delargy.
To read the full article on thebookseller.com, click here