Channel 4 launches scheme to identify new TV drama writing talent in South West England
channel4.com – Tuesday May 17, 2022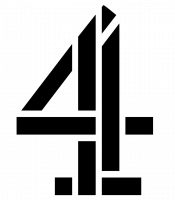 Channel 4 has launched a scheme designed to identify and support new TV drama writers in the West and South West of England.
The Channel 4 TV Drama New Writers scheme will give 12 writers six months of specialist support which will include in-person workshops and training, mentoring and introductions to scripted drama production companies. After completing the scheme, participants will be able to submit a first draft script for consideration and feedback from Channel 4's Drama Commissioning Editor, Gwawr Lloyd.
Gwawr said: "Ensuring that the Nations and the Regions are represented in its dramas is a real priority for Channel 4. As a broadcaster, we have a history of discovering and nurturing new talent - it's something that we are passionate about.
"Launching this TV Drama New Writers scheme is a fantastic opportunity for the channel to identify talent from the region and to work with them to help us get authentic, original stories on screen - reflecting audiences back on themselves. It's the perfect opportunity for the Channel 4 Bristol Hub to collaborate with our local partners to give stories that matter the platform they deserve."
To read the full article on channel4.com, click here