Bournemouth Writing Festival dates and what's on revealed
bournemouthecho.co.uk – Wednesday January 25, 2023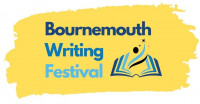 TICKETS are on sale for more than 60 events and activities which will make up Bournemouth's first Writing Festival.
The mix of free and paid-for sessions will involve more than 70 experienced writers and professionals.
The events have been designed to foster inspiration, networking and creativity, with topics ranging from creating credible characters to publishing contracts, and from writing compelling dialogue to landing an agent.
TV and film screenwriters, best-selling authors, poets, journalists, publicists, writing coaches, editors and publishers will be giving their advice in talks and workshops.
To read the full article on bournemouthecho.co.uk, click here