Book Puma announces live query workshop to help authors of all levels
menafn.com – Wednesday April 13, 2022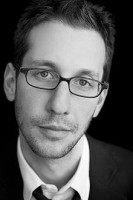 In its effort to help more works of incredible fiction and nonfiction enter the market, Book Puma Services has announced a new live online learning class to help authors create, polish, and submit query letters to literary agents and publishers.

One of the hardest steps for authors seeking a voice via major publishers is retaining the representation of a literary agent to broker those book deals. This often yearslong process of querying agents and waiting for responses is, in many ways, more critical than the works themselves.

Enter Charles Blackstone — award-winning novelist, editor, and instructor at the famed Gotham Writers' Workshop — who will be teaching a workshop at BookPumaOnline.com, which offers a $7.99 per-month subscription that allows writers of all levels to access live and MasterClass-style video courses to improve their craft and learn about the business of publishing.

Blackstone's workshop is set to begin in May and will help authors of all kinds pitch their work to literary agents in a way that will substantially increase their chances of getting representation.
To read the full article on menafn.com, click here