Bad Sex Awards 2019: Two writers share 'Britain's most dreaded literary prize'
inews.co.uk – Tuesday December 3, 2019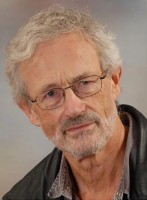 In an echo of the Booker prize two writers have won the 2019 Literary Review Bad Sex In Fiction Award.
The judges struggled to pick just one winner so chose French author Didier Decoin with his novel The Office of Gardens and Ponds and John Harvey, a life fellow at Emmanuel College, Cambridge, with his book, Pax.
The judges were swayed equally by raunchy passages in Decoin's and Harvey's books.
To read the full article on inews.co.uk, click here
Recent News