Another Major Publisher Caught Using AI-Generated Cover Image on Bestselling Author's Work
themarysue.com – Thursday May 18, 2023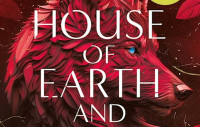 If publishers will cut costs for Sarah J. Maas, no one stands a chance.
We, and many others, have already written at length about the threat AI poses to writers and artists, not because the AI-generated works make good art, but because studios and organizations will use them to undercut and get away with not paying artists. The worst part is that they're already doing it: Tor got caught buying AI art for an upcoming novel, a U.K. Literary Festival recently used AI-Generated promotional art, and Studios are already trying to use AI to replace their striking WGA writers.
Therefore, this most recent incident isn't surprising, but it is disappointing.
To read the full article on themarysue.com, click here