Abridged 0 – 51 Wormwood: Submission Call
firstwriter.com – Wednesday August 23, 2017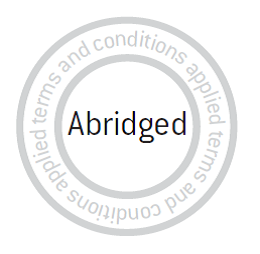 What if the end does not begin somewhere above our heads, but festers in the lives of individuals. What if it will not drop down from the sky but seep out slowly from the streams that flow under our senses. What if it isn't colossal, overwhelming and thundering, but microscopic, sneaking and silent. What if we are deafened not by a distant bang but a cancer worming deep in our cells. What if it won't be thrown at us, in our ignorance, from far far away, but is carried around inside us in tiny electric pieces. What if it is not of some mythological or hypothetical future but of the right now. Not the threat of a coming instant but a present dragging catastrophe.
Perhaps the end has crept into our blood quiet as contamination, witlessly inhaled as spores from some huge organism that only hates, fears, and hungers for growth and possession. Perhaps it has turned us bitter, made us frown and spit and refuse our food and water, mad with suspicion, a star fallen in our conscience, beckoning a darkening. And the name of the star is Wormwood, turning the waters of life bitter, bringing men to their end by contagion. There is so much we cannot see. Though blind to the spectacle of such a falling star or the creep of disease, we might all the same feel the ominous shudder of their scattering, and be blindly terrified. We might taste their bitter shrapnel-dust on our tongues in a trade of poisonous words and actions, the crazed bites of blame and spewing paranoia, drinking up the poisoned waters, handing it in cups to our children, our weak and our ill, disseminating the curse of forgetting what it has meant to be human all together.
How quickly things go bad and taste of metal. We talk things out of the shadows and into daylight. First they appear as little, maybe almost invisible spores and unnoticed we breathe them in. Before long they map our existence – the star we follow is called Wormwood – the refusal to countenance or admit to change, the scapegoating of those different in sex, race, faith and opinion. Certainty is the ultimate purity held up as Rebecca Perry puts it by 'paragons of frankness'. The abstract is now a crime and answers are always easy and absolute. Paranoia is everywhere and even the light is poisoned.
Abridged is looking for poetry and art for its 0-51: Wormwood issue. Submissions can be up to 4 poems and art should be up to A4 landscape size and at least 300 dpi. Submissions can be sent to abridged@ymail.com and the closing date is 29th September 2017.
For more information, click here