A Canadian woman has launched a writing contest for her luxury home
bbc.co.uk – Tuesday January 22, 2019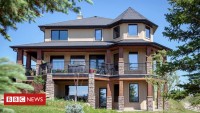 A Canadian woman is holding a letter-writing contest for her three-bedroom home near the city of Calgary.
Interested parties must pay an entry fee of C$25 ($19; £15) and answer the question "Why would moving to this lakefront dream home change your life"?
Owner Alla Wagner is leaving the home she says she loves due to poor health.
Inspired by stories of similar contests, she decided to launch "write a letter, win a house" when the C$1.7m home failed to sell.
To read the full article on bbc.co.uk, click here
Recent News