'Devastating' copyright changes could put 64% of publisher revenue at risk
thebookseller.com – Wednesday September 1, 2021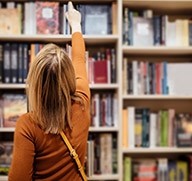 Changes to current copyright laws could put up to 64% of publisher book revenue at risk, according to research by the Publishers Association (PA).
The PA says a post-Brexit move towards an international exhaustion regime being consulted on by the Intellectual Property Office (IPO) would "spell disaster" for the UK industry with a projected loss of up to £2.2bn per year. It warns many small and medium sized businesses would be unlikely to survive and widespread job losses would be "inevitable".
Authors and illustrators would also be hit, with up to £506m per year of their incomes at risk, making those professions unattainable for many, the PA says. There would also be a knock on effect for other creative industries, while big retail chains could reap the benefits, to the disadvantage of UK high street stores.
To read the full article on thebookseller.com, click here
Recent News