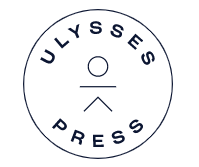 Ulysses Press
Book Publisher
Last updated: September 3, 2021
Categories
Adult
Fiction
Novels
Nonfiction
Nonfiction Books
Comedy / Humour
Cookery
Crime
Education
Fitness
Health
Home Improvement
Popular Culture
Self Help
Children's
Fiction
Picture Books
Nonfiction
Nonfiction Books
Young Adult
Fiction
Novels
Nonfiction
Nonfiction Books
Description
Our publishing program seeks to move along the cultural cutting edge. We stay ahead of the competition by publishing books at the forefront of emerging trends and by finding unique angles on established topics unexplored by other publishers.

When it comes to finding new books, we are especially interested in titles that fill demonstrated niches in the trade book market. We seek books that take a specific and unique focus, a focus that can differentiate a book and make it stand out in a crowd.
Approaches
How to approach
Email
What to send
Query
Synopsis
Table of Contents
Author bio
Market info
Writing sample
Online
Location
32 Court Street, Suite #2109
Brooklyn, New York 11201
United States
User feedback
There is not yet any feedback for Ulysses Press.
If you have had any contact with Ulysses Press (or have any in future), remember to leave feedback – whether positive, negative, or neutral – to help other users.
Add
Note
Show
Notes
Hide
Notes
List
Notes
Notes