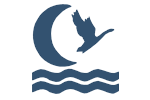 Tidewater Publishers
Publishing Imprint
Last updated: October 14, 2022
Book Publisher
Categories
Adult
Nonfiction
Nonfiction Books
Chesapeake Bay
History
Lifestyle
Children's
Nonfiction
Nonfiction Books
Chesapeake Bay
History
Lifestyle
Description
Life and history in the Chesapeake Bay region for children and adults.
User feedback
There is not yet any feedback for Tidewater Publishers.
If you have had any contact with Tidewater Publishers (or have any in future), remember to leave feedback – whether positive, negative, or neutral – to help other users.
Notes for Tidewater Publishers
Add
Note
Show
Notes
Hide
Notes
List
Notes
Notes