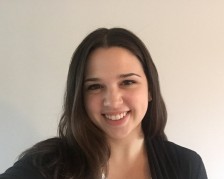 Serene Hakim
Literary Agent
Last updated: August 27, 2023
Literary Agency
Professional Body
Categories
Adult
Fiction
Novels
Culture
International
Literary
Children's
Fiction
Middle Grade
Fantasy
Young Adult
Fiction
Novels
Contemporary
Culture
International
Description
Represents authors in a variety of genres, from MG fantasy to adult literary fiction to contemporary YA. Particularly interested in both YA and adult fiction that has international themes, highlights a variety of cultures, and focuses on underrepresented and/or marginalized voices. At the moment, she is mostly focusing on YA/MG and taking on adult writers more selectively. Specifically, she's looking for writing that explores different meanings of identity, home, and family, and in general would love to find more Middle Eastern writers.
Approaches
How to approach
Online submission system
What to send
Pitch
Author bio
Synopsis
Writing sample
Online
User feedback
There is not yet any feedback for Serene Hakim.
If you have had any contact with Serene Hakim (or have any in future), remember to leave feedback – whether positive, negative, or neutral – to help other users.
Add
Note
Show
Notes
Hide
Notes
List
Notes
Notes