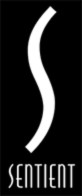 Sentient Publications LLC
Book Publisher
Last updated: January 29, 2023
Categories
Nonfiction
Nonfiction Books
Education
Holistic Health
Spirituality
Description
We have typically published titles with content related to the areas of holistic health, alternative education, and spirituality. While our primary focus is non-fiction in those genres, we're open to evaluating very well-written literary fiction and other work which may cross over into new territory for us.
Approaches
How to approach
Email
What to send
Query
Author bio
Synopsis
Full text
Writing sample
Location
PO Box 1851
Boulder, CO 80306
United States
User feedback
There is not yet any feedback for Sentient Publications LLC.
If you have had any contact with Sentient Publications LLC (or have any in future), remember to leave feedback – whether positive, negative, or neutral – to help other users.
Notes for Sentient Publications LLC
Add
Note
Show
Notes
Hide
Notes
List
Notes
Notes