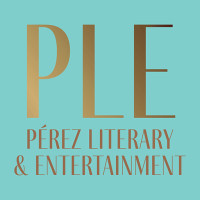 Perez Literary & Entertainment
Literary Agency
Last updated: April 5, 2023
Professional Body
Categories
Adult
Fiction
Novels
Book Club Fiction
Commercial
Crime
Thrillers
Upmarket
Nonfiction
Nonfiction Books
Biography
Cultural History
Current Affairs
Feminism
Popular Science
Young Adult
Fiction
Novels
Fantasy
Romance
Description
A full-service agency dedicated to storytelling in all of its forms. We believe in the power of words to open minds and change lives. In today's fast moving marketplace, we are on the constant lookout for opportunities in both traditional and non-traditional media. We are committed to empowering our clients and helping them to formulate the best strategies to achieve their storytelling goals.
Approaches
How to approach
Query Manager
What to send
Query
Writing sample
Literary Agent
Literary Agent / Managing Director
Location
49 Greek Street
London
W1D 4EG
United Kingdom
User feedback
There is not yet any feedback for Perez Literary & Entertainment.
If you have had any contact with Perez Literary & Entertainment (or have any in future), remember to leave feedback – whether positive, negative, or neutral – to help other users.
Notes for Perez Literary & Entertainment
Add
Note
Show
Notes
Hide
Notes
List
Notes
Notes