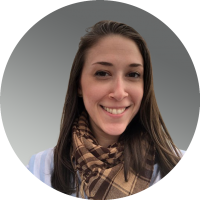 Pam Gruber
Literary Agent
Last updated: July 14, 2021
Literary Agency
Categories
Adult
Fiction
Novels
Coming of Age
Commercial
Fantasy
Literary
Magical Realism
Romantic Comedy
Speculative
Nonfiction
Nonfiction Books
Children's
Fiction
Graphic Novels
General
Middle Grade
Coming of Age
Commercial
Fantasy
Literary
Magical Realism
Romantic Comedy
Speculative
Young Adult
Fiction
Graphic Novels
General
Novels
Coming of Age
Commercial
Fantasy
Literary
Magical Realism
Romantic Comedy
Speculative
Description
Looking for adult, young adult, and middle grade fiction with literary voices and commercial hooks. She is particularly interested in layered fantasy, speculative fiction, fantastical realism, rom-coms, and coming-of-age stories with a twist. She is also open to middle grade and YA graphic novels, as well as select narrative non-fiction on lesser-known subjects. She would not be the best fit for prescriptive non-fiction, anthologies, potty humor, paranormal, or erotica.
Online
Contact
User feedback
There is not yet any feedback for Pam Gruber.
If you have had any contact with Pam Gruber (or have any in future), remember to leave feedback – whether positive, negative, or neutral – to help other users.
Add
Note
Show
Notes
Hide
Notes
List
Notes
Notes